TV for Hotels – Get A New System by Dec 31st

Yes, we can still get a new hotel television system
installed for your property by the end of the year.
TV for Hotels – Its All About Satellites has been installing hotel television systems since 1996. With installations in 29 states and counting, a technical staff of 100% fully certified installers, and an owner who is on the DIRECTV Dealer Advisory Board for Lodging and Institutions, we are the experts you have been looking for to get your new TV system installed by the end of the year.
Its All About Satellites is an Authorized DIRECTV Hospitality Dealer
Whether you need a headend system like the DIRECTV COM3000 or an L-band system like the revolutionary DIRECTV Residential Experience, we have experience installing them in hotels large and small.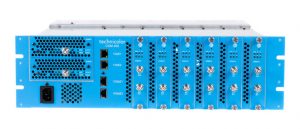 Whether your hotel is a new build, a property you purchased in receivership, or you are going through a change in hotel brand or brand standards, we make changing your TV provider and getting your new hotel TV system seamless and easy.
DIRECTV is Making an Unprecedented TV for Hotels Offer
If you install a new TV system for your hotel or renew your agreement with DIRECTV prior to 1/20/19, you may be eligible to receive 54 channel COM3000 or DIRECTV Residential Experience (DRE) HD equipment at NO EXTRA COST* when you sign up for a 5 year agreement!
That is up to an $11,000 value for the COM3000!
$10,000 for the DIRECTV Residential Experience*
There are some minimums and conditions:
75-rooms for the COM2000
For more than 54 channels there are additional fees.
50-rooms for the DIRECTV Residential Experience (DRE)

Does not include more than 1 TV per room.
Does not include the DRE software fee
*This offer includes only equipment, not the installation, programming or freight costs.

*The full details of the offer are at the bottom of the page.
Advanced & Up-gradable Television Systems for Hotels
Its All About Satellites provides the the most advanced technology from Technicolor, LG, and DIRECTV to help you grow your Hotel including:
Learn about advances in TV for Hotel Systems and Digital Signage technology from DIRECTV including the Guest Welcome Screen for the DIRECTV Residential Experience (DRE) and the Welcome Screen for the COM3000 Pro:Idiom HD Headend system.

Learn how this industry leading technology can help you save money, promote your properties amenities and events, make your staff's jobs easier, and provide a more entertaining TV experience for your guests.
100% Financing
In the 24/7/365 hotel industry you need a quick, correct installation and we specialize in getting your new system installed in 3-5 business days. To do that you need financing with a quick turn around.  That is why we have partnered with Ascentium Capital
We can provide your hotel with 100% financing on both the equipment and the installation through Ascentium Capital with a 24 hour turnaround. This way you have low, low upfront costs to install a new high definition hotel television system.
If you are doing renovations along with the brand change, ask about rolling renovations costs into the financing package.
Find Out if Your Property Qualifies and Get a Quick Quote
For more information about Hotel Television Systems
or to get a quote on a New TV System for your hotel
the DIRECTV COM3000 Pro:Idiom HD Headend
or the DIRECTV Residential Experience
Call Barry at 800-951-1979 today
*COM OR DRE EQUIPMENT OFFER: Offer is available to new or renewing Hospitality and Institutions customers who activate within eligible dates (12/31/18).  5-year programming agreement required. Properties must subscribe to SELECT Package ($5.50/room/mo) or above, with local channels ($0.50/room/mo.), if available in your market, HD Access ($0.75)/room/mo.) (requires HD in all units), qualifying premium channel service; requires 75-room minimum for COM3000 equipment; 50-room minimum for DRE equipment.  A (DRE) System software receiver fee ($0.40/room/mo.) applies for DRE equipment. Add'l equipment and fees apply for upgrades. Installation charges apply, installation fee is based on hotel size. Applicable use tax adjustment may apply on retail value of installation.

FOR ALL HD OFFERS, IN THE EVENT YOU FAIL TO MAINTAIN YOUR PROGRAMMING AGREEMENT, YOU AGREE TO PAY AN EARLY CANCELLATION FEE EQUAL TO THE FULL SUBSIDY AMOUNT PROVIDED TO YOU ON A PRO-RATA BASIS, REDUCED BY THE NUMBER OF MONTHS PAID DURING THE COMMITMENT PERIOD. Payment is due within thirty (30) days of receipt of a notice of failure to complete the commitment period.

©2018 AT&T Intellectual Property. All Rights Reserved. AT&T, Globe logo, DIRECTV, and all other DIRECTV marks included herein are trademarks of AT&T Intellectual Property and/or AT&T affiliated companies. All other marks are the property of their respective owners.