NFL SUNDAY TICKET for Your Bar or Restaurant

– Every Live Game, Every Sunday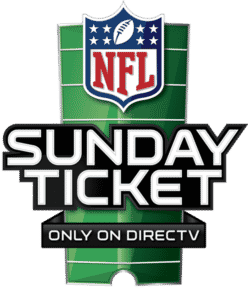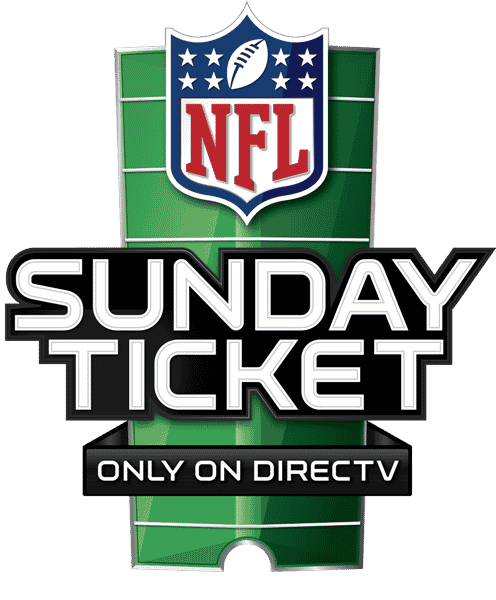 Only on DIRECTV
What You Get with NFL SUNDAY TICKET

Get Every Live Out Of Market Game, Every Sunday!
NFL SUNDAY TICKET gives you every live out-of-market NFL game, every Sunday – up to 14 games per week.

DIRECTV's exclusive NFL Game Mix Channel with up to 8 games on one screen.

The Red Zone Channel® with every play inside the 20 yard line.

DIRECTV NFL FANTASY ZONE Channel – Dominate your fantasy league
74% More Customers on Sundays
NFL SUNDAY TICKET is a proven money maker for bars & restaurants nationwide with an average of a 74% increase in foot traffic on Sundays! What would an increase in sales that size mean to your bottom line?
The National Restaurant Association tells us that NFL fans stay longer, often 4 hours, and order 3 or more drinks. How much more money will you make by featuring every NFL game every Sunday?
Call 1-800-951-1979 today to discover just how much money NFL SUNDAY TICKET can make for your bar or restaurant.
DIRECTV is Your Marketing Partner
DIRECTV helps you market your bar and draw in more customers with the MVP Marketing Program!  Tools to let your customers know they can see every live out-of-market NFL game, every Sunday at your bar or restaurant.
Sports Bar Finder App for iPhone & Android phones

A FREE On-Premise promotional kit that includes banners, posters, coasters, pennants, table tents & more

Customized Advertising & Merchandising materials at deeply discounted prices.
Plus get a FREE Promotional Kit and credits for the DIRECTV MVP Marketing Program! Visit DIRECTVMVP.com for additional NFL SUNDAY TICKET merchandise to promote the games and your Bar or Restaurant.
Learn more about the DIRECTV MVP Marketing Program
NFL SUNDAY TICKET starts as low as $599.00 per Season!
DIRECTV allows you to pay for your NFL SUNDAY TICKET package in 3 or 5 equal payments over 3 or 5 months so you can start making a profit immediately!
———————————————————————————————
What is the ROI of NFL Sunday Ticket
If you have considered NFL Sunday Ticket for your bar or restaurant and just needed to know how much money you could make from adding it then you need to check out DIRECTV's Sports Profit Calculator.
Call us at 800-951-1979 to unlock the power of the Profit Calculator for NFL Sunday Ticket and other sports packages on DIRECTV. See exactly how much profit its possible for you to make in your bar and restaurant by adding NFL Sunday Ticket.
Call

505-296-9423 or 1-800-951-1979

today
to add NFL Sunday Ticket for Your Bar or Restaurant
–

Please have your FCO (Fire Code Occupancy) Certificate handy when you call.
*For New DIRECTV Commercial Customers