What Our Business & Commercial Customers Are Saying About

It's All About Satellites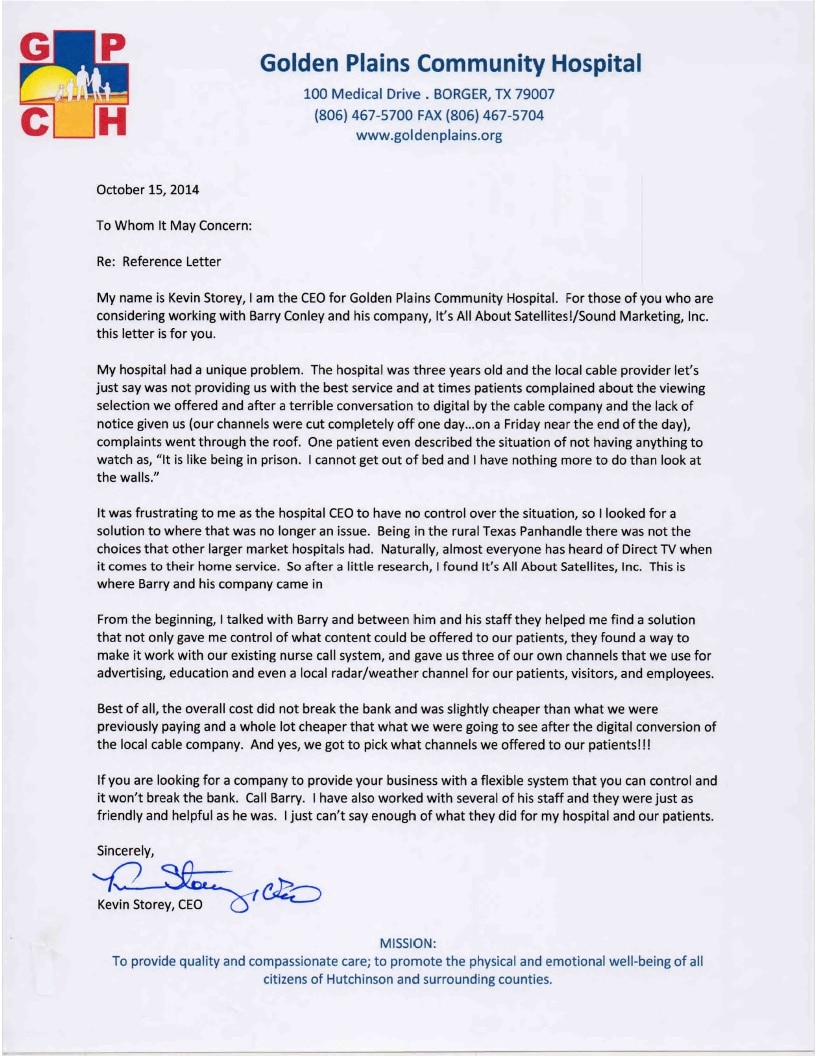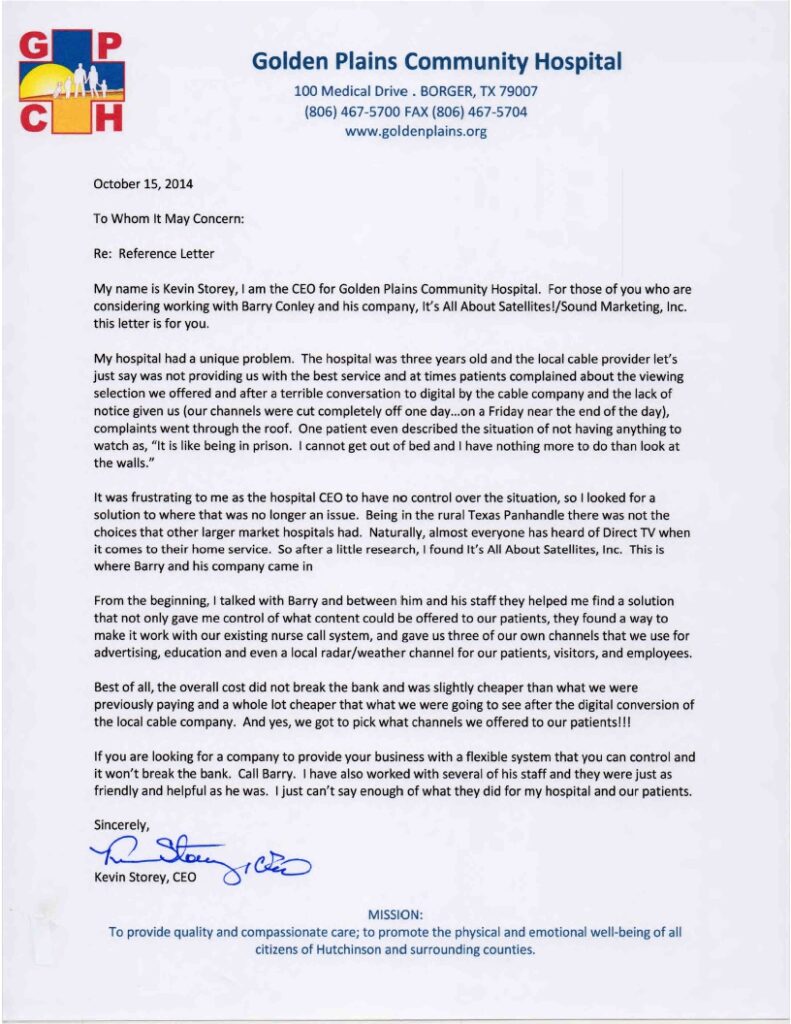 ---
Dear Barry,

I wish to extend a special thanks to you and your staff for the excellent job done for the DirecTV system installed for the IP video at The Pit basketball arena.

I was asked to serve as a UNM technical advisor to the project and systems requirements were complex. The system was professionally installed, tested and documented. The needed redundancy and robustness were also built in to the system design and installation. Operator training was also done in a thorough and professional manner.

We are now through the 2010-2011 basketball season and the system continues to perform reliably.

Once again we appreciate your company making this project a high priority and we wish you the best in any future UNM work that you may become involved in.

Yours Truly,

James M. Gale
Director of Engineering
KNME-TV, KNMD-TV, TalNet
University of New Mexico
___________________________________________________________
On May 16, 2014, at 2:03 PM, "Vicky Pfennig" wrote:
Hi Barry,
I just wanted to let you know what a great representative for your company that Brian is. He is professional, polite, courteous and a very nice guy. Everyone at White River Village is talking about him and what a nice person he is. Thank you for sending him to do our install, he is a great asset to your company.
Vicky J. Pfennig
Senior Grant Developer
Code Compliance Officer
Animal Shelter Manager
Town of Rangely
Rangely, Co. 81648
___________________________________________________________
Dear Aimee,
Thank you for your excellent and prompt service from yourself, Catherine, Brian, and Scott.
We always have enjoyed our business relationship with Barry, Sound Marketing and It's All About Satellites. Brian's professional and knowledgeable service was outstanding.
Many clients forget to send Thanks and tell a company how well they did !  We appreciate your support.
Ralph Stuart
Blackstone Hot Springs
___________________________________________________________
From: Joseph Atencio Jr
Sent: Wednesday, May 14, 2014 1:49 PM
To: barry@itsallaboutsatellites.com
Subject: Customer Service
Hello Barry,
I just wanted to thank you and your team for following up with a chat I had on line with Aimee. Having been in retail for 20+ years it's wonderful to see a company go above and beyond in customer service. Being that I'm located in Nevada and probably will never be able to do business with your company ( although my Father was born in Albuquerque and have some relative's there, I'll put the good word out)  it's fantastic to know that service oriented companies still exist..Armando is going to get back to me after speaking with other tech's and customer's to help me try and resolve my I pad app issue.
I wish you and your company continued success
Best regards.
Joe Atencio
Advanced Audio Video LLC
NV#65720
www.aavpros.com
775-343-8926