DIRECTV is Giving You the Marketing Resources
You Need to Drive More Traffic

It's All About Satellites is committed to growing your business through the use of Video & Audio and DIRECTV is providing you with the tools & resources to get it done.
With the DIRECTV MVP Marketing Program, you get FREE marketing tools to help drive more traffic through your doors. The DIRECTV MVP Marketing Program is the ultimate in marketing support for your Bar or Restaurant and it's only available from DIRECTV. Start taking advantage of the DIRECTV MVP Marketing Program's benefits today!
DIRECTV MVP Marketing
– Resources to Drive Your Business
DIRECTV gives you the resources you need to help you get the word out about your business, all at no extra charge.
Build your own customized promotional materials with the online DIRECTV Merchandising Center
FREE Sports promotional kits, including banners and more
Our exclusive Sports Bar Finder mobile app for iPhones and Android phones
Recognition of your DIRECTV subscription with top online city guides
Email tips & tricks to help you build your business
Weekly sports schedules delivered straight to your inbox
Quick answers to your top questions
Promotional Kits Designed to Drive Traffic*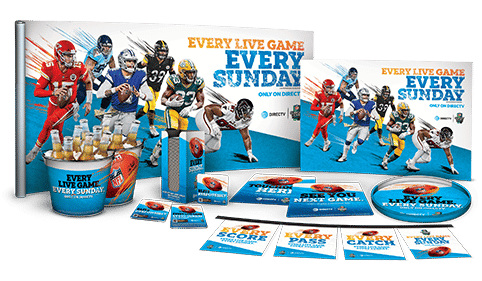 Drive traffic with a promotional kit of banners, posters & coasters.
FREE promotional kits come with your sports package subscriptions.
Kits for the NFL, MLB, NHL, NBA and College Sports
Let people know that your establishment is the DIRECTV Sports Headquarters.
Customized advertising and merchandising site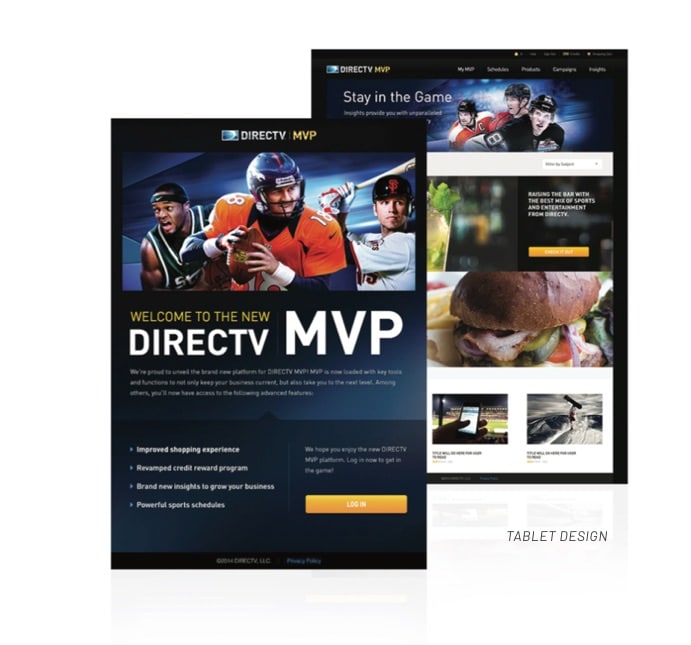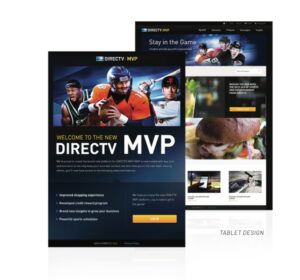 Take your business to the next level!
Customized marketing pieces designed by bar marketing experts.
Simply sign in to directvmvp.com & customize your materials.
As well as order on-premise sports marketing kits.
The Sports Bar Finder mobile app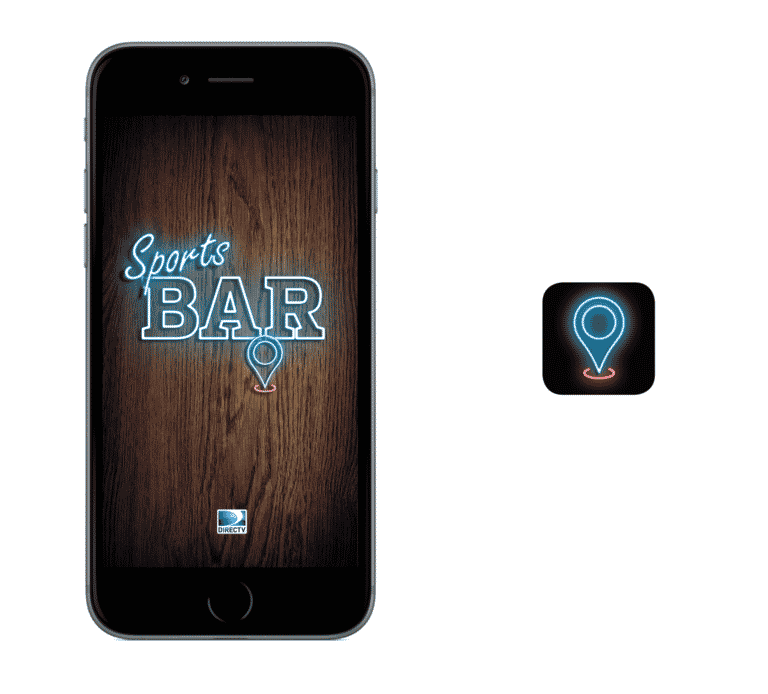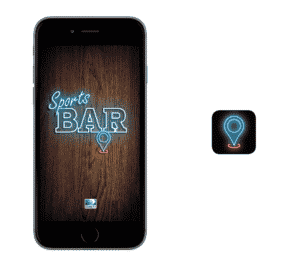 DIRECTV's FREE iPhone or Android mobile app tells sports fans where the find the nearest bar or restaurant with DIRECTV. Your bar or restaurant is always just a touch away.
Only Bars & Restaurants with DIRECTV are listed so you get an edge over the competition.
DIRECTV MVP Marketing Posters to Promote Golf & Tennis
Picture your logo in the green square. This is just one of the many promotional items that are available as part of the DIRECTV MVP Marketing program.

DIRECTV Premium Sports Schedule Calendar
DIRECTV provides all bar & restaurant customers with the Premium Sports Schedule Calendar, a complete listing of all the sporting events found on DIRECTV for the week, as part of the DIRECTV MVP program. The Premium Sports Calendar is updated daily on the DIRECTVMVP.com website

https://mvp.directv.com/schedule  
Call It's All About Satellites at 800-951-1979 to find out more about how you can start using DIRECTV's MVP Marketing Program to drive traffic to your Bar or Restaurant
©2021 AT&T Intellectual Property. All Rights Reserved. AT&T, Globe logo, DIRECTV, and all other DIRECTV marks contained herein are trademarks of AT&T Intellectual Property and/or AT&T affiliated companies. All other marks are the property of their respective owners.
*Promotional Kits Shown May Not Represent Those Available for Current Season.