What We Do at Its All About Satellites

What We Do
Its All About Satellites is an Audio/Video Contractor that specializes in:
TV Systems,
Broadband Internet Access,
and Wi-Fi Networks
For Hospitality, Lodging, and Healthcare
Hotels | Assisted Living/SNF | RV Parks & Campgrounds
For Business
Restaurants | Bars | Retail | Fitness | Medical | Offices
Our Mission is to First
Install for you industry leading technology at an affordable price
that provides seamless TV, internet, and wi-fi services
that entertain your guests, patients, residents, and staff.
Then
To provide you with Fanatical 24/7/365 customer service
after your new TV and Wi-Fi systems are installed.
---
Who We Serve
RV Parks & Campgrounds

Hotels & Lodging

Healthcare & Hospitals

Assisted Living, Long Term Care, & Senior Living

Hospitality – Bars, Restaurants

and related industries since 1996.
What We Do at Its All About Satellites
TV Systems
DIRECTV
The Ultimate HD Entertainment Experience. DIRECTV gives you the flexibility to offer the quality entertainment your customers want at the affordable prices you need. Bring a more enjoyable, a more affordable, entertainment experience to your property today.
DIRECTV's full suite of free-to-guest solutions will help transform your properties, help reduce servicing costs and provide the ultimate entertainment experience for your hotel. Ask about equipment subsidies.
Streaming TV and Video Content via Wi-Fi
Stream Local High Definition Channels and other video content over your Wi-Fi network.
$0 Monthly Programming Costs 
No Cabling

No Trenching

No Satellite Dishes
Broadband Internet Access




Its All About Satellites partners with the best internet providers in your area to bring you the right internet access for your property.
AT&T
CenturyLink
Frontier
Kinetic by Windstream
Access Parks
HughesNet
ViaSat
Wi-Fi Networks
The #1 asked for amenity by travelers and hospitality guests is Wi-Fi. Is your Wi-Fi strong enough to satisfy your guests? Delivering a secure and reliable Wi-Fi connectivity is now an expectation and an integral part of delivering a quality guest experience.
Simple, Reliable, Adaptable
Wi-Fi that supports streaming video
High-capacity/High-density connectivity for meetings and conference rooms
Quality Connectivity regardless of topography or property size
Secure access for guests, staff, maintenance, and video surveillance cameras
Imagine a wi-fi network with the bandwidth to satisfy all your guests with no dead spots regardless of topography or size of your facility. Now imagine one at a price that fits your budget. Maybe even one that is a profit center for you.
Digital Signage

COVID-19 safety information

Amenities & Events

Schedules & Calendars

Property Maps

Menu boards
Its All About Satellites

is

New Mexico's
Oldest & Largest Authorized DIRECTV Dealer
DIRECTV HOSPITALITY Authorized Dealer

and
DIRECTV FOR BUSINESS Authorized Dealer

What We Do – Specialize in TV Systems for the Hospitality Industry



What We Do – Provide DIRECTV for your Assisted Living, Long Term Care, Senior Living, and Healthcare Facility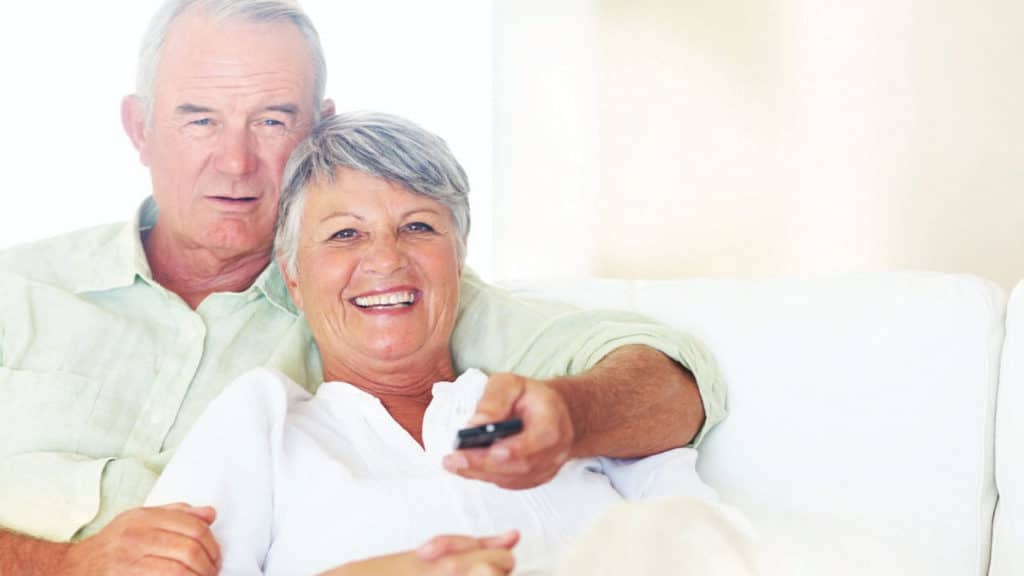 What We Do – Provide DIRECTV for your Business

DIRECTV FOR PUBLIC OR PRIVATE OFFICES
Give your customers and employees the boost only DIRECTV can provide.
---
Interruption & Commercial Free Music from Music Choice® for your Business

Its All About Satellites is Now Your Local Authorized CenturyLink agent.
We now offer high speed internet and phone services to large and small businesses from the largest local provider in New Mexico – CenturyLink.
Call 800-951-1979 Today

For more information on
TV Systems, Broadband Internet, Wi-Fi Networks
and DIRECTV for your Business

Or Visit our Office
at 10415 Comanche Rd NE
Albuquerque, N.M. 87111
---
What We Do – Sound Marketing, Inc.
In the Southwest USA we are your premier installer of:
Call 800-951-1979 or email today for a free site survey for your business.
Legal and Notices

Offers end 12/21/21. ALL DIRECTV OFFERS REQUIRE 24-MONTH AGREEMENT. Local channels subscription where available. Regional Sports Network Fee may apply for BUSINESS XTRA PACK, COMMERCIAL CHOICE PLUS and COMMERCIAL XTRA PACK subscribers in select ZIP codes where DIRECTV is contractually obligated to distribute multiple Regional Sports Networks.

Additional Details*

BASE PACKAGE OFFERS: Package offers end 12/21/21. After 12 mos., then-prevailing rate for base package applies (currently: $74.99/mo. for BUSINESS SELECT PACK; $94.99/mo. for BUSINESS ENTERTAINMENT PACK, and $133.99/mo. for BUSINESS XTRA PACK) unless canceled or changed by customer prior to end of the promotional period.

2021 NFL SUNDAY TICKET INCLUDED AT NO EXTRA COST OFFER: Requires activation of BUSINESS XTRA PACK or BUSINESS ENTERTAINMENT PACK. 2021 NFL SUNDAY TICKET retail price $550 (Business Viewing) and $460 (Private Viewing). Customers activating BUSINESS XTRA PACK or BUSINESS ENTERTAINMENT PACK are eligible to receive the 2021 season of NFL SUNDAY TICKET at no additional cost. The remaining balance of NFL SUNDAY TICKET will be charged to customer's account in the event of early disconnect. NFL SUNDAY TICKET consists of all live out-of-market NFL games (based on customer's service address) broadcast on FOX and CBS. However, games broadcast by your local FOX or CBS affiliate will not be available in NFL SUNDAY TICKET. Other conditions apply. LIMIT ONE NFL SUNDAY TICKET OFFER PER ACCOUNT. Offer void where prohibited or restricted.

BUSINESS SELECT PACK 24-MO. OFFER: To receive the promotional price of $59.99/mo., a 24-mo. agreement is required. After 24 mos., then-prevailing rate for base pkg applies unless canceled or changed by customer prior to end of the promotional period. Not stackable with any base package offers.

BUSINESS ENTERTAINMENT PACK 24-MO. OFFER: To receive the promotional price of $84.99/mo., a 24-mo. agreement is required. After 24 mos., then-prevailing rate for base pkg applies unless canceled or changed by customer prior to end of the promotional period. Not stackable with any base package offers.

BUSINESS XTRA PACK 24-MO. OFFER: To receive the promotional price of $113.99/mo., a 24-mo. agreement is required. After 24 mos., then-prevailing rate for base pkg applies unless canceled or changed by customer prior to end of the promotional period. Not stackable with any base package offers.

ABP OFFER: New customers who subscribe to BUSINESS SELECT PACK or above with 24-mo. agmt and enroll in Auto Bill Pay at time of sale will receive $20/mo. bill credit for 24 mos. starting in the second mo. After 24 mos., the credits will end and services will automatically continue at the then-prevailing rate.

HARDWARE OFFER: Programming agreement, as defined by customer's commercial programming rate card, required. Offer available to new commercial customers in commercial structures no more than three stories high. No single-family residences allowed. Business Viewing: New BUSINESS XTRA PACK, BUSINESS ENTERTAINMENT PACK and BUSINESS SELECT PACK customers are eligible for up to four HD Receivers. Private Viewing: New BUSINESS XTRA PACK, BUSINESS ENTERTAINMENT PACK and BUSINESS SELECT PACK customers are eligible for any combination of up to four HD Receivers or two HD DVRs. DVR Service ($15/mo.) required for DVR and HD DVR equipment. Make and model of system at DIRECTV's sole discretion. Offer void where prohibited or restricted.

DIRECTV SVC TERMS: Subject to terms of DIRECTV Commercial Customer Agreement. Add'l Fees & Terms: Regional Sports Network Fee of up to $6/mo. applies in certain markets for BUSINESS XTRA PACK. Regional Sports Network fees are updated biannually based on the presence of Regional Sports Networks and/or Collegiate-in-Market programmin ble ZIP codes. Business Viewing TV Access Fees of $7/mo. each apply for 1st–9th receivers; $4/mo. each for 10th–21st receivers; $2/mo. each for 22nd and each additional receiver. Private Viewing TV Access Fee of $7/mo. applies for the first and each additional receiver.

2021 NFL SUNDAY TICKET EARLY BIRD OFFER: In order to receive NFL SUNDAY TICKET, customers must subscribe to a commercial base programming package. New NFL SUNDAY TICKET subscribers must order by 5/15/21 and activate by 6/15/21 to be eligible for the 1-pay and 5-pay options. NFL SUNDAY TICKET price based on Fire Code Occupancy (FCO). The remaining balance of NFL SUNDAY TICKET will be charged to customer's account in the event of early disconnect. NFL SUNDAY TICKET consists of all live out-of-market NFL games (based on customer's service address) broadcast on FOX and CBS. However, games broadcast by your local FOX or CBS affiliate, will not be available in NFL SUNDAY TICKET. Other conditions apply LIMIT ONE NFL SUNDAY TICKET OFFER PER ACCOUNT. Offer void where prohibited or restricted.

2021 NFL SUNDAY TICKET SMALL BAR EARLY BIRD OFFER: In order to receive NFL SUNDAY TICKET for Small Bars, customers must subscribe to a commercial base programming package with a 24-month agreement. 1-pay new customer pricing of $650 is based on Fire Code Occupancy (FCO) 1-100 only and is subject to verification. New NFL SUNDAY TICKET subscribers must order by 5/15/21 and activate by 6/15/21 to be eligible for this offer. Offer available to customers with 4 or less receivers. Customers with more than 4 receivers will pay the standard rate for FCO 1-50 or 51-100. NFL SUNDAY TICKET consists of all live out-of-market NFL games (based on customer's service address) broadcast on FOX and CBS. However, games broadcast by your local FOX or CBS affiliate, will not be available in NFL SUNDAY TICKET. Other conditions apply. LIMIT ONE NFL SUNDAY TICKET OFFER PER ACCOUNT. Offer void where prohibited or restricted. NFL SUNDAY TICKET subscription will automatically continue in 2022 and each season thereafter at then prevailing rate provided that DIRECTV still carries these services at the time of renewal and unless customer calls 1-888-388-4249 to cancel prior to start of season. Subscription cannot be canceled (in part or in whole) after the start of the season and subscription fee cannot be refunded. Commercial locations require an appropriate licensee agreement.

Public Viewing pricing is based on Fire Code Occupancy (FCO). 1Any new DIRECTV commercial subscriber qualifies. 2Any existing commercial subscriber who did not take this sports package in the previous season. 3Any existing commercial subscriber who did take this sports package in the previous season. 4ESPN College Extra combines the former ESPN GamePlan and ESPN FULL COURT subscriptions into one package.

^By downloading this DIRECTV Bar Finder app you are verifying that you are over the U.S. legal drinking age of 21 years old. Use of DIRECTV mobile apps is licensed under DIRECTV's current End User License Agreement. Use of DIRECTV mobile apps is also subject to DIRECTV's privacy policy
and other legal policies, including DIRECTV's Customer Agreement for users who are DIRECTV customers.
^^Certain remote control functions require a standard DIRECTV remote. Tablet remote control functionality requires an Internet or Wi-Fi connection and is limited to the range of network. Internet access and directv.com login required. Internet connections may vary. Only available on certain Internet-connected receivers. Visit directv.com/apps for complete details. Remote connections may vary. Charges may apply for an Internet
Connection Kit and installation. Requires DIRECTV Plus HD DVR (models HR20, HR21, HR22, HR23, HR24), DIRECTV Plus DVR model R22, or DIRECTV HD Receiver (models H21, H23, H24, H25) connected to broadband. DIRECTV Receiver(s) and the tablet must be connected to
the same network. iPhone® is a registered trademark of Apple Inc.

^Based on a January, 2018 national survey of bar and restaurant subscribers who expressed an opinion. °Based on a January, 2018 national survey of Businesses Viewing subscribers who expressed an opinion. AC360°: ® & ©2018 Cable News Network. A Time Warner
Company. All Rights Reserved. MLB: Getty Images. NFL: AP Images

CHANNEL LINEUPS ALL PROGRAMMING SUBJECT TO CHANGE AT ANY TIME. Lineups effective as of 5/20/19. 1Requires HD equipment.
2 Requires a DIRECTV Multi-Satellite System.
3 Eligibility for local channels based on service address. Visit directv.com/locals and directv.com to see what is available in your area. To find out if HD locals are available in your area, visit directv.com/hdlocals.
4 YES Network available as a local Regional Sports Network package in CT, NY and in parts of NJ and PA as determined by ZIP code. Portions of YES Network programming available in SPORTS PACK premium package in the remainder of DIRECTV service areas.

©2021 AT&T Intellectual Property. All Rights Reserved. AT&T, Globe logo, DIRECTV, and all other DIRECTV marks contained herein are trademarks of AT&T Intellectual Property and/or AT&T affiliated companies. All other marks are the property of their respective owner.
What We Do at Its All About Satellites – DIRECTV for Business Authorized Dealer