TV for Hotels & Hospitality
High Definition & 4K Hotel Television Systems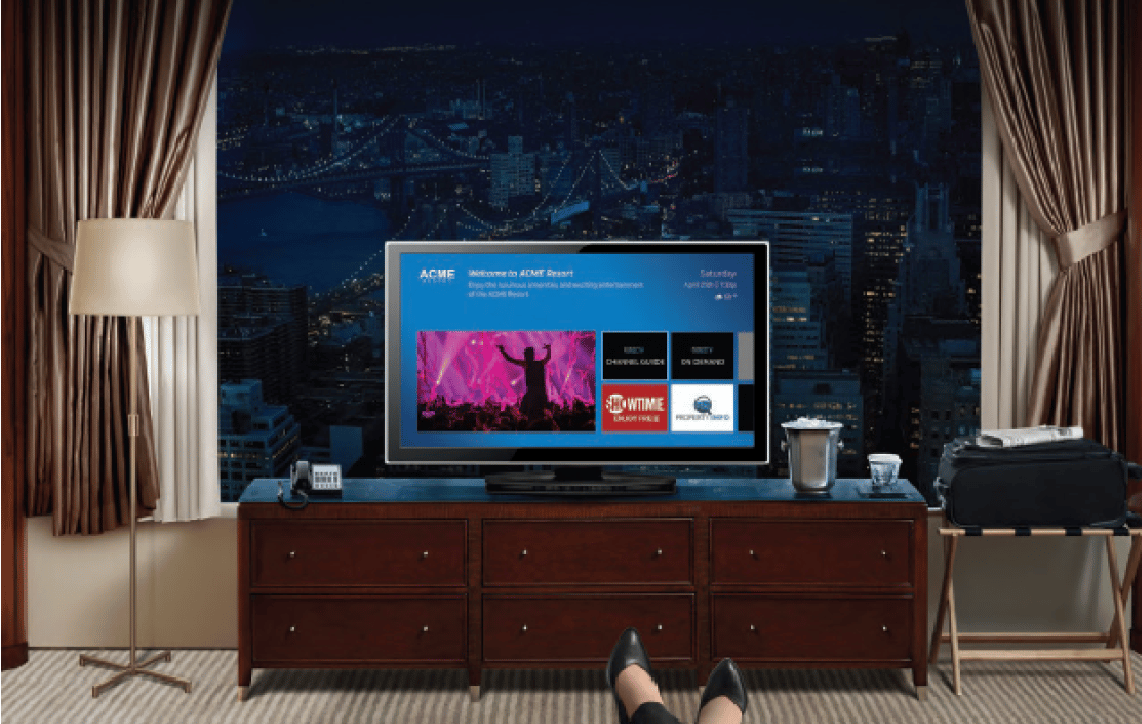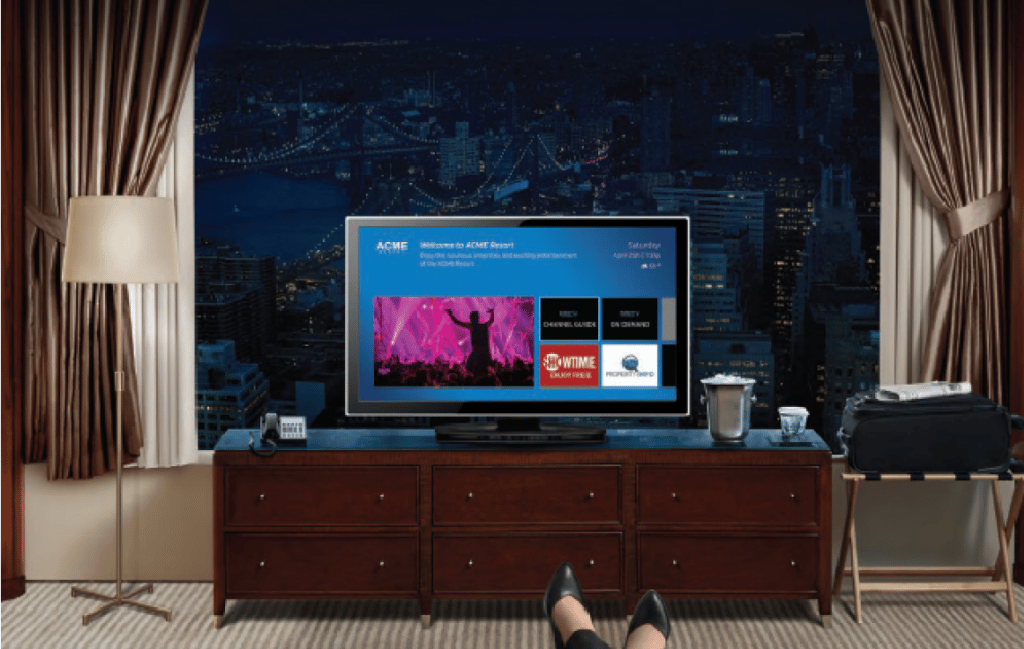 The needs of the Hospitality industry & Hotels in particular is in a constant state of flux. Choosing a TV System for Hotels used to be both simple and easy, but with all the options available to you today getting the right Hotel Television System can be a daunting task.

You will have to research and choose from so many different variables. Do you need:
With so many options and questions to answer before you know even what television system are an option for your property, we are working to make the process simpler and our 25+ years of experience installing top quality hotel television systems makes us uniquely qualified for your project.
TV for Hotels
When its Time for a New Hotel Television System or an Upgrade to Your Existing Hotel TV System
It's All About Satellites is the premier provider of HD/4K Hotel Television Systems in the Southwest USA.
Since 1996 we have been designing, installing and servicing hotel television systems for hotels large and small across the United States.
Because of the breadth of our experience, we are uniquely qualified and committed to making the installing a new TV system or upgrading to a HD/4K TV System for your Hotel or Motel a simple & affordable experience.
Its All About Satellites and DIRECTV Are Your Partners in Delivering an Unmatched Hotel TV Experience to Your Guests
We work with you to understand and address the specific needs of your hotel's particular room setting, your guest demographics, and your budget in order to provide you with the type of Hotel Television Distribution System, the High Definition Hotel TVs, and the DIRECTV television programming package that fits your needs and the TV experience your hotel guests are already experiencing at home and demanding in your hotel — exactly.
I
t's All About Satellites works with all sectors of the Hospitality Industry including
most major hotel brands, management companies, and casinos
We Provide Hotels & the Hospitality Industry with:

100% Financing of Your Hotel Television System and more
Its All About Satellites specializes in a 3-5 day installation of television systems for hotels.  To do that you need financing with a quick turnaround.
Whether you purchased a property in receivership or are going through a change in brand, we make changing your TV provider and your hotel TV system seamless and easy.

We provide 100% financing on both the equipment and the installation through Ascentium Capital with a 24 hour turnaround. This way you have low, low upfront costs to install a new high definition hotel television system.
If you are doing renovations along with the brand change, ask about rolling renovations costs into the financing package.
Find Out if Your Property Qualifies and Get a Quick Quote

Why Choose It's All About Satellites for Your Hotel TV System Needs
Because we have been serving the needs of the 24/7/365 hospitality industry since 1996, we have a clear understanding of the needs of hotels for
Our commitment is to provide you with a plan and the execution for the installation of your new Hotel Television system that fits your guest's needs, your environment and your budget perfectly!
Call 800-951-1979 today



For more information about upgrading and future proofing

your Hotel Television System
and TVs

---
Additional Services & Products We Offer for Hotels & Resorts
Contact Us Today for complete details of the
DIRECTV Lodging and Institutions Programming Packages
including pricing & channel listings.

©2022 DIRECTV. DIRECTV and all other DIRECTV marks are trademarks of DIRECTV, LLC. All other marks are the property of their respective owners.