DIRECTV for Hotels and Hospitality

Give Your Guests the Same TV Experience They Love At Home
with DIRECTV for Hotels
DIRECTV For Hotels & Its All About Satellites
are changing Free-to-Guest
TV for Hotels & Hospitality forever

Whether your needs in a Hotel Television system is:
DIRECTV Hospitality Solutions provides an unparalleled entertainment experience with the programming your guests want to see and a Hotel TV system that fits your budget.
Give hotel guests an unparalleled entertainment experience with DIRECTV's industry-leading HD programming,  sports and channel variety. Plus, our Interactive Program Guide — INCUDED with DIRECTV HD — makes it easy for guests to find their favorite shows. Create an in-home experience in every room, only with DIRECTV.
---
High Definition Television (HDTV) Solutions
for Hotels, Motels & Resorts from DIRECTV
F

ree-To-Guest TV for hotels & motels used to be very simple.
TV for Hotels used to mean a distribution or "headend" system with the local channels, HBO and maybe video on demand for adult content & movies. Your guests were satisfied with simple video offerings. There was no high definition vs standard definition or digital vs analog or set top boxes vs Com3000 Headend systems with Pro:idiom decryption. You didn't have to worry about what type of TV you bought for your hotel and whether it would work on your headend system.
What Hotel Guests Want from Your Hotel Television Today
Today your guests expect your hotel to provide the TV experience they have at home.
For most people that means a flat screen HD TV that is 40 inches or larger, 100 + channels including HBO/SHOWTIME, ESPN, CNN, Fox News, The Food Channel + more all in HD along with all the local channels.
DIRECTV & It's All About Satellites are making Free-to-Guest
TV for Hotels & Motels simple again.
Whether you need the NEW Technicolor COM3000 4K/HD Headend, an L-Band TV distribution, the revolutionary DIRECTV Residential Experience for Hotels or an IPTV based hotel TV system, we give your guests a full range of In-Room entertainment & connectivity solutions and provide your hotel the best hardware and programming available at pricing you can afford.
We have the experience and partners to provide all your free-to-guest TV needs in one call and install it right the first time at a price that fits your budget.
The DIRECTV experience your guests love at home is now available for your hotel rooms. 
Now you can give your Hotel Guests a FREE-to-Guest FTG entertainment experience that they will remember & come back for – The DIRECTV Residential Experience for Hotels

DIRECTV's innovative new Residential Experience for Hotels will transport the living room experience into the hotel room with more than 100 HD channels, an enhanced interactive program guide, the full residential programming lineup, and the first anti-microbial remote designed by DIRECTV specifically for the lodging and hospitality industry.
View the complete details of DIRECTV for Hotels, Lodging & Institutions Programming Packages including pricing.
Download the DIRECTV Residential Experience for Hotels – MANAGED DRE VS UNMANAGED DRE Brochure  
The DIRECTV Program for Hotel Headend Systems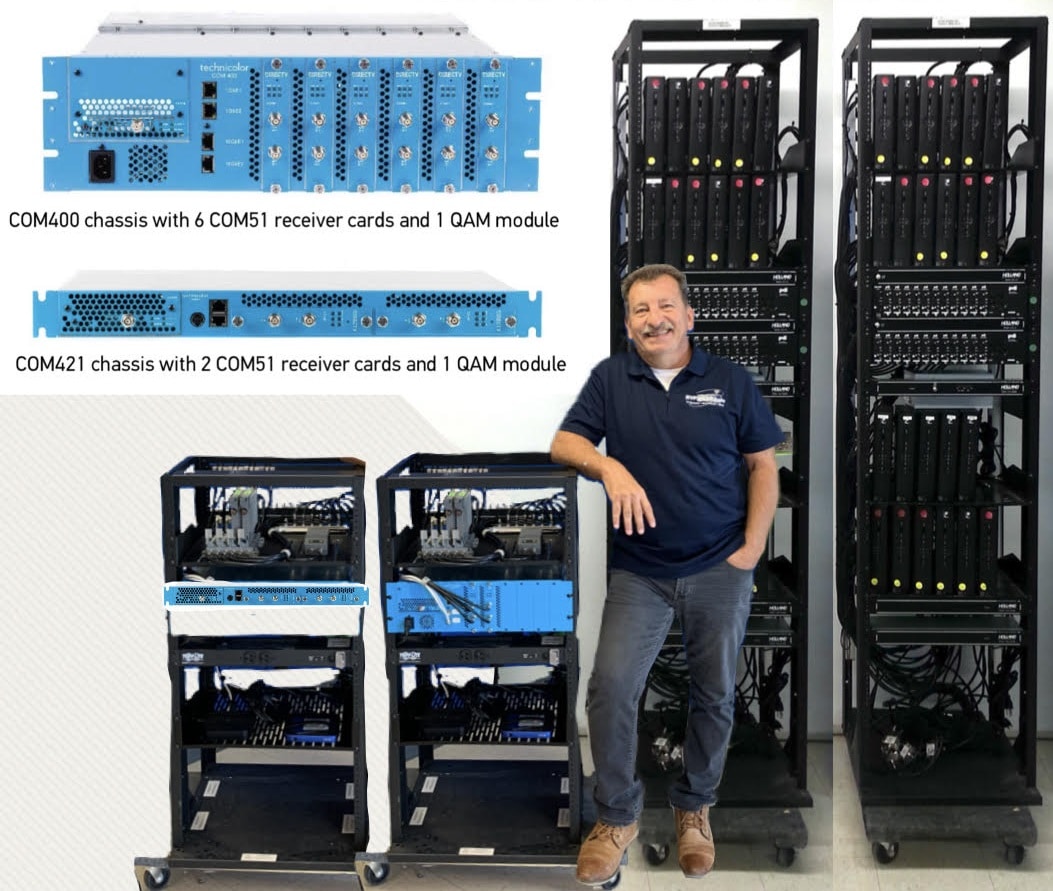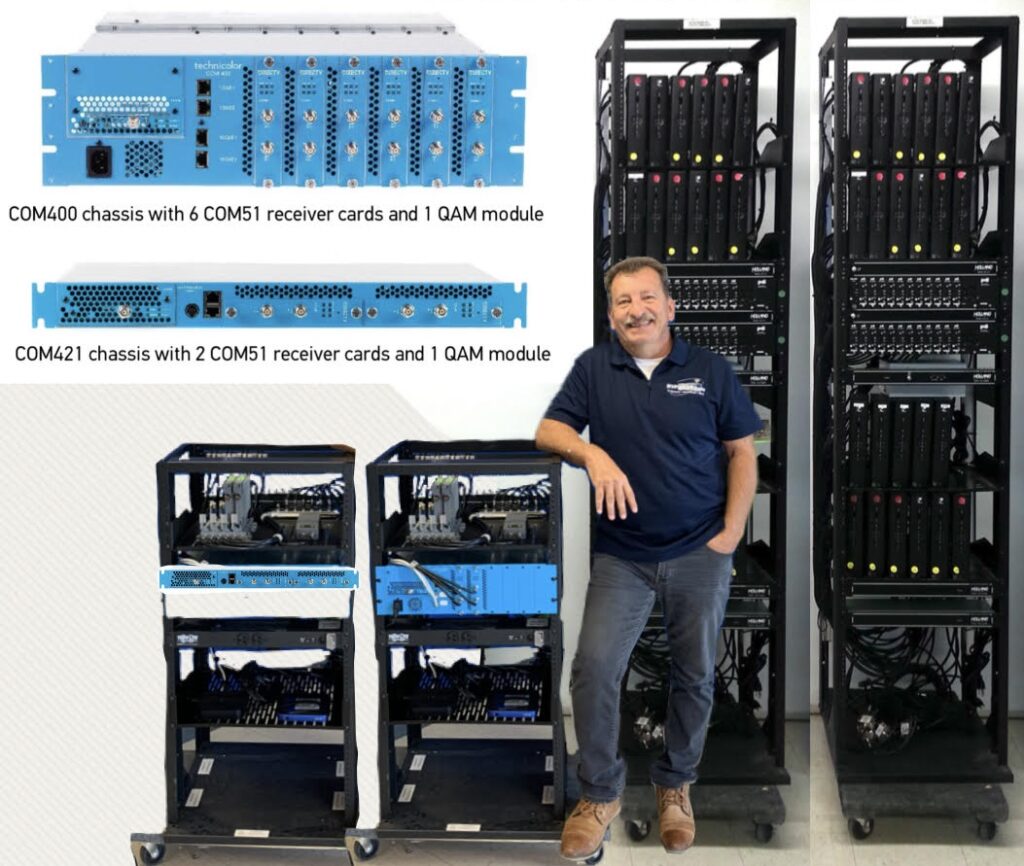 If your hotel needs a COM3000 HD/4K Headend System to deliver TV to your Hotel Guests, DIRECTV has extended the subsidy program for HD Equipment & Programming for new SMATV for Hotel & Motel accounts.
View the complete details of DIRECTV for Hotels, Lodging & Institutions Programming Packages including pricing.
Keep Your Hotel Guests Entertained and Your Rooms Filled!
Call Barry at 800-951-1979 today
or

Click Here

and we will contact you within 24 hours

NEW DIRECTV for Hotels Programming Packages



DIRECTV for Hotels provides you with 4 different levels of packages so you can give your guests the programming they want to see at a price that fits your budget.
The FAMILY Package provides 55 plus of the most watched family friendly channels including Disney, Food Network, HLN and Weather Channel.
The SELECT Package provides 90 plus of the most watched channels including over 55 in HD.  A great value package with a mix of news and entertainment
The ENTERTAINMENT Package, our most popular new programming package, features over 100 channels with 50 + in crystal clear HD. It includes popular sports programming such as ESPN, ESPNews, ESPN2 and ESPNU;  as well as 3 Disney Channels, Univision, The Hallmark Channel, Food Network and more.

The XTRA Package has 150 + channels with more than 90 in HD and includes the most comprehensive sports programming available for Hotels & Lodging. Includes sports programming such as CBS Sports Network, ESPN channels, FOX Sports, Golf Channel, MLB Network, NBA TV, NBC Sports Network, NFL Network and NHL Network and Regional Sports Networks where available.

DIRECTV for Hotels also gives you access to all the premium content your guests demand:
Premium movie channels including HBO, SHOWTIME, Cinemax, Starz, Encore & The Movie Channel

Sports programming from ESPN, NBC Sports Network, CBS Sports, The Golf Channel & other sports channels

News and Business from CNN, FOX News, CNBC, Bloomberg and other news and business channels

Family Favorites including Disney, Discovery, AMC Family, Food Network, OWN and more
---
100% Financing Now Available for Your New Hotel TV System
Its All About Satellites specializes in the 3-5 business day installation of television systems for hotels. We make 100% financing available for you on both the equipment and the installation through Ascentium Capital.
To make sure you can have your new hotel television system installed within 3-5 business days, Ascentium Capital processes your financing application with a 24 hour turnaround. This way you have low, low upfront costs to install a new high definition hotel television system quickly so your downtime is minimized.
Whether you purchased a property in receivership or are going through a change in brand, we make changing your TV provider and your hotel TV system seamless and easy.
If you are doing renovations along with a brand change, ask about rolling renovations costs into the financing package.
Call 505-296-9423 or 800-951-1979 today
or

CLICK HERE
to
schedule your Site Survey
for DIRECTV™ for your Hotel or Motel


from It's All About Satellites! (a division of Sound Marketing, Inc.)

New Mexico's Oldest &  Largest DIRECTV™ dealer
©2022 DIRECTV. DIRECTV and all other DIRECTV marks are trademarks of DIRECTV, LLC. All other marks are the property of their respective owners.

---

NFL, the NFL Shield design and the NFL SUNDAY TICKET name and logo are registered trademarks of the NFL and its affiliates. HBO® and related channels and service marks are the property of Home Box Office, Inc. STAYCAST is a registered trademark of SONIFI Solutions, Inc. Google Chromecast is a trademark of Google Inc.