Our Customer Testimonials
As New Mexico's Oldest and Largest Authorized DIRECTV Dealer we have thousands of satisfied customers across the Southwest USA.
Residential
January 16, 2013

Aimee,

Thank you for being so helpful today. Dish totally disappointed me and I heard from friends and colleagues today who are DIRECTV customers and had nothing but good to say about you all. Please let your management know that I found your company on Google…and I did go to your Facebook page where I saw a mutual friend in your site…Wendy Forbes. 

 Crystal McClernon

_____________________________________________
February 21, 2012

Hi Barry, I recently had Direct TV installed in our home. I was
getting searching for satellite messages. Jim and Brian came to our home, after a couple of tries the problem was rectified. Jim and Brian were always kind and professional. I believe Brian and myself had common upbringings, Yes Sir, No Sir, please, thank you. I learned these common courtesies at a very young age as did Brian. I am very happy with the service and look forward to a long relationship.  Believe me, if things go wrong I will let you know.

Thanks! Tim Burciaga

_____________________________________________

 
Barry,

August 15, 2011

I am sorry it has taken me awhile to get this Letter of Appreciation to you after we talked but I have been without a computer for some time.  Qwest was unable to connect me so we gave up and bought us a new computer in case that was the problem.

I would like to let you know how happy we are with Direct TV and the service we received when having Direct TV installed.  Raul was the sent to our home to install Direct TV and instruct us how to use it.  He was here several hours as the other TV service we had left a mess in our Smart Box and we had to have an extender put on our satelite to accommodate our tile roof.  He explained how everything worked and never gave me the impression he had to leave.  It was well after 7 pm before he left knowing we had no more questions and we were satisfied with his service.  Even when we continued to have trouble with Qwest
and our computer, he returned my call when he was home sick. He was very courteous, professional and represented Direct TV proudly.

I also want to give Amy acknowledgement for her professionalism and concern when we were having trouble hooking up with Qwest.  She also was able to walk me thru the set up for our satelite in our RV.  We are now watching our Direct TV at home and in our RV and loving it.

Dealing with these two employees of Direct TV and with you on 2 occasions, we are very pleased with your service and will proudly recommend you to others.

Thank you again for all your help and direction through this transition from Cable TV to Direct TV!

Sincerely….

Marsha Brockwell

____________________________________________

____________________________________________

Barry,

Just wanted to let you know that Armando is a great ambassador for your company. His work is sanitary, he is courteous, friendly and professional. It was a pleasure to meet him. All your staff that I met or talked to on the phone (Richard, Christy and Amy) were very nice and professional as well. I will recommend your company should the need arise with no reservations.

Thanks again for your service.

Michael Hammond

P.S. I have the best looking satellite set-up in NW Albuquerque!

____________________________________________

Date: 8-3-11

To whom it may concern regarding the installation of our system by a man named Jim.

Having recently joined Direct TV, a short, pleasant gentleman named Jim arrived at our door at the scheduled time to perform the installation of our system.  He surveyed the situation quickly, discussed our options and listened patiently to our suggestions.  Once we had agreed on the locations, he set about his task.  He worked quickly, efficiently and unobtrusively.  He did his job well with only a few questions as minor options became evident.

He paused in his progress to answer our questions thoroughly.  His competence was exemplified by his programming of the remotes.  He did not have to consult a manual; he simply knew all the codes and set them up in moments.

When the job was done and we were fully operational, he took the time to give us a thorough but simple explanation of how to operate the system.  It was concise and understandable.  (Not that we remembered a whole lot of it.)  It was appropriate for us to begin but have a vague grasp of all that it could do.  We will learn by experience.

Jim represented Direct TV extremely well.  I suggest that you take very good care of him because he took very good care of us.

Sincerely,

Roscoe Champion
Business & Commercial
Dear Barry,

I wish to extend a special thanks to you and your staff for the excellent job done for the DirecTV system installed for the IP video at The Pit basketball arena.

I was asked to serve as a UNM technical advisor to the project and systems requirements were complex. The system was professionally installed, tested and documented. The needed redundancy and robustness were also built in to the system design and installation. Operator training was also done in a thorough and professional manner.

We are now through the 2010-2011 basketball season and the system continues to perform reliably.

Once again we appreciate your company making this project a high priority and we wish you the best in any future UNM work that you may become involved in.

Yours Truly,

James M. Gale
Director of Engineering
KNME-TV, KNMD-TV, TalNet
University of New Mexico
Hotels, Casinos & Resorts
Its All About Satellites has provided TV for Hotels, Casinos and Resorts across the southwest USA and these are just a few of our satisfied customers.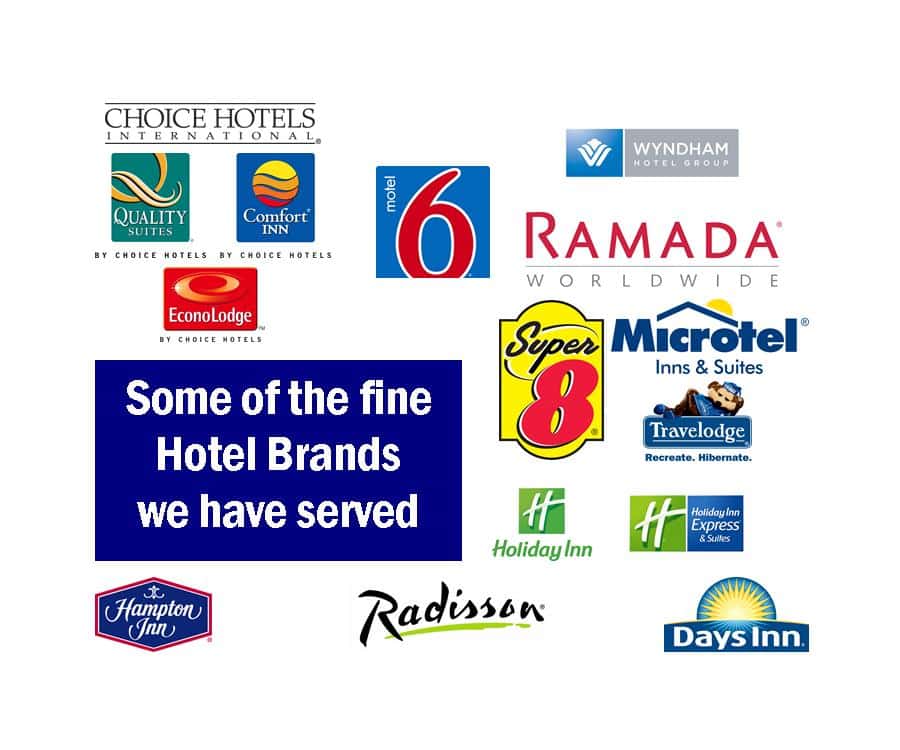 Medical & Hospital Customers

Stay tuned for many more testimonials from our Hospitality, Medical, Business and Residential customers.