DIRECTV Premium Sports Schedule Calendar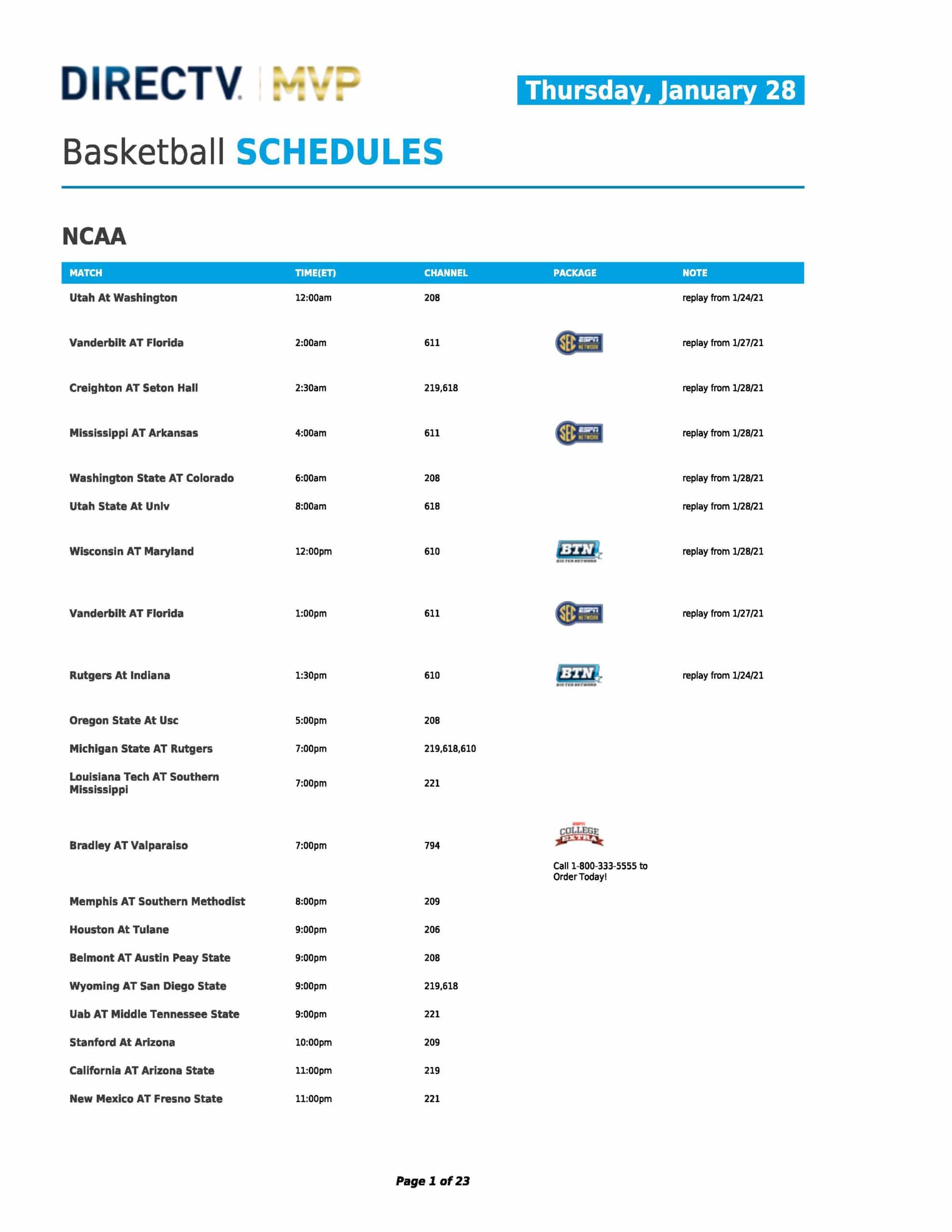 Your Guide to All the Sports On DIRECTV This Week
The DIRECTV Premium Sports Schedule Guide is a weekly calendar and printable listing of all the sporting events that are available on DIRECTV for Bars and Restaurants this week.
You can use this guide to plan your specials and marketing for the week, inform your customers about upcoming games, and help your staff understand what channels the games your customers are asking to see are on and at what time.
Please feel free to print this handy guide out and give it to your customers so they can plan their sports viewing each week.
The Premium Sports Schedule is Included in

the DIRECTV MVP Marketing Program
The Premium Sports Schedule Calendar is just one service our Bar and Restaurant customers receive for FREE as part of the DIRECTV MVP Marketing Program. In addition to the FREE marketing materials and services like the Premium Sports Schedule, DIRECTV Sports Bar Finder App, Sports ROI Calculators and Marketing Advice and Help, DIRECTV MVP Marketing Program also makes available deeply discounted marketing materials like banners, posters, entry decals and even pitchers, glasses and coasters to help you let your customers and potential customers know that you have sports on DIRECTV playing at your Bar or Restaurant.

You can find out more about the DIRECTV MVP Marketing Program HERE  
Call 800-951-1979 Today
To find out more about
DIRECTV for Bars & Restaurants