Join Us at the 2017 NM Governors Conference on Hospitality & Tourism

Come learn about hotel & tourism sales, tourism & product development, risk management, and hotel & tourism marketing
The 2017 New Mexico True Governor's Conference on Hospitality and Tourism presented by the New Mexico Hospitality Association is the "how-to" conference held annually in New Mexico.  Over the course of the 2-day conference, you have the opportunity to attend presentations, panel discussions and demonstrations from four educational tracks, learn from incredible keynote speakers and breakout sessions designed to help you run your hospitality, travel, and tourism businesses more efficiently and effectively.
The New Mexico Hospitality Association puts on the leading conference on hospitality and tourism in New Mexico.
For more information about the Conference or to Register visit: http://newmexicohospitality.org/2017governors  
Its All About Satellites will be sharing the latest in television system technology for Hotels, RV Parks, Campgrounds, Casinos, Bars, Restaurants and other applications in the New Mexico hospitality industry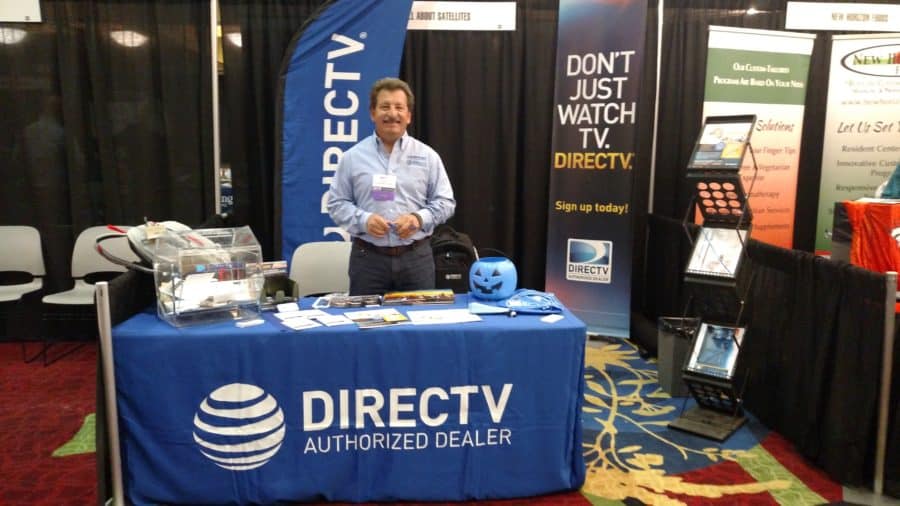 Come Visit Us in the Main Hall
Its All About Satellites will be exhibiting the most advanced technology from Technicolor and DIRECTV to help you grow your hospitality business including
Make sure to ask Barry about advances in TV System technology from DIRECTV including the New Welcome Screen Pro for the DIRECTV Residential Experience and the Welcome Screen for the COM2000 Pro:Idiom Headend system.

Learn how this technology can help you save money, make your staff's jobs easier, and provide a more entertaining TV experience for your residents.
If you are unable to attend the NM Hospitality Association
Ne Mexico True Governors Conference on Hospitality and Tourism
and would like to learn more about your TV system options
for Hotels, RV Parks, or other Hospitality Businesses,
including the COM2000 Headend, the DIRECTV Residential Experience,
and the COM2000 MediaTune for Bars and Restaurants
Contact Barry at 800-951-1979 today
CLICK HERE for more information about
TV Systems for Bars and Restaurants