Join Us at the Texas Health Care Association's THCA 66th Annual Convention & Trade Show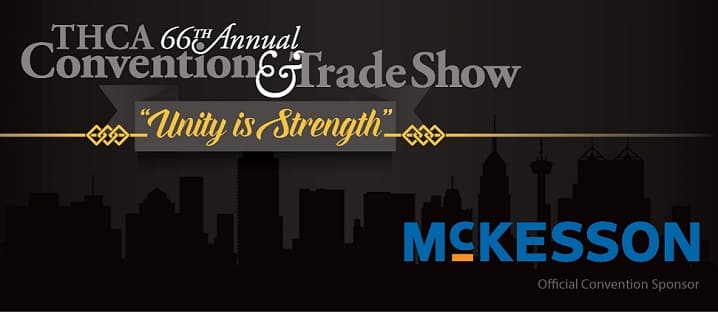 Its All About Satellites will again be exhibiting at the Texas Health Care Association's 66th Annual Convention and Trade Show in San Antonio for the third straight year.

The theme of this years Convention is "Unity is Strength"
Keynote Speakers This Year

Dr. Chip Bell – Tuesday 11/1/16
"Sprinkles – Simple Yet Powerful Ideas to Deliver Innovative Service"
Dan Thurmon – Wednesday 11/2/16
"Don't Just Exceed Expectations, DEFY Them"
Meagan Johnson – Thursday 11/3/16
"Engaging Employees by Zapping the Generation Gap
66th Annual THCA Convention Details
When: Monday, October 31, 2016 7:00 AM – Thursday, November 03, 2016 12:00 Noon
Where: Grand Hyatt San Antonio 600 E Market St San Antonio, TX 78205
Trade Show Expo Hours –
Tuesday November 1st from 3:00 – 6:00PM
Wednesday November 2d from 2:00 – 4:00PM
For a complete convention schedule CLICK HERE
To register for the show or learn more about the Texas Health Care Association CLICK HERE
We Will Be Exhibiting the New DIRECTV TV System Technology
for Healthcare, Assisted Living and Long Term Care Facilities
Come visit Barry at Booth 800 on Tuesday November 1st from 3:00-6:00 PM and Wednesday November 2nd from 2:00-4:00 PM to learn more about the most advanced television system technology for Healthcare, Assisted Living and Senior Care.
Make sure to ask Barry about advances in TV System technology from DIRECTV including the New Welcome Screen Pro for the DIRECTV Residential Experience and the Welcome Screen for the COM2000 Pro:Idiom Headend system.

Learn how this technology can help you save money, make your staff's jobs easier, and provide a more entertaining TV experience for your residents.
If you are unable to attend the THCA 66th Annual Convention and Trade Show and would still like to receive information on television systems from DIRECTV that provide the latest technology and most affordable TV solutions for Assisted Living, Nursing Homes and Long Term Care:
For a FREE Site Survey or More Information
Contact Barry at 1-800-951-1979