Join Us at the Colorado Health Care Association 2016 Fall Conference Sept 20-22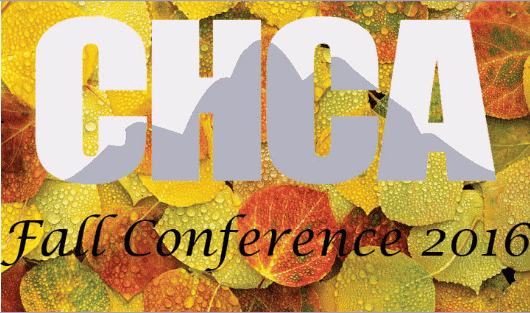 We are proud to be exhibiting at the 2016 Colorado Health Care Association Fall Conference on September 20-22 at the Hotel Elegante in Colorado Springs
Information About the 2016 CHCA/CCAL Fall Conference
Hotel Elegante' Conference & Event Center
– 2886 S. Circle Dr. Colorado Springs, CO 80906
Join us at the biggest Long Term Care conference in Colorado! The theme of this years Fall Conference is Elevate Care. Hundreds of participants from all over the state and country will join with vendors and executives for a fulfilling and educational event.
Miss Colorado, Kelley Johnson, will be the keynote speaker! You may remember Ms. Johnson from when she went viral last year discussing her experience as a nurse during the talent portion of the Miss America pageant.
For more information about the event or to register, CLICK HERE
CHCA/CCAL Fall Conference
To download a brochure for the 2016 CHCA/CCAL Fall Conference
Click Here
Its All About Satellites will be exhibiting in Booth #38 this year.
Exhibit Hall Hours
Wednesday, September 21st
10:00 a.m. – 11:30 a.m. 10:00 – 11:30 a.m. (Prize Giveaway at 11:00 a.m.)

Thursday, September 22nd
3:00 p.m. – 4:00 p.m.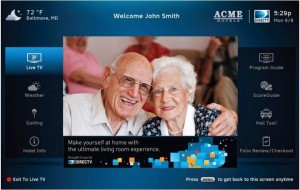 TV Systems for Assisted Living & Long-Term Care
Come talk to Barry about television systems for your Assisted Living, Long Term Care, Senior Living, and other Healthcare facility. We have been helping assisted living and long term care patients feel at home with the best TV systems since 1996.
Let us show you groundbreaking, advanced hospitality technology that allows your residents and patients enjoy the same TV experience they have at home while giving you the ability to provide a more robust, interactive resident experience without the additional, and often costly, hardware requirements.
Make sure to ask about the COM2000 Pro:Idiom Headend system and the DIRECTV Residential Experience.
Both the COM2000 and Residential Experience systems have welcome screen capabilities so ask Barry how the Welcome Screen can be used for Patient Information, Meal and Activity Schedules, Reality Orientation and more. Ask about PMS integration with your facilities current system.
For more information about Its All About Satellites and latest TV systems we offer for Health care facilities –

CLICK HERE for information about what TV Systems are available
or CLICK HERE for information about the Residential Experience
If you would like a site visit prior to the CHCA/CCAL Fall Conference,
contact Barry at 800-951-1979