Congratulations to Our Winner at the Colorado Health Care Association 2016 Fall Conference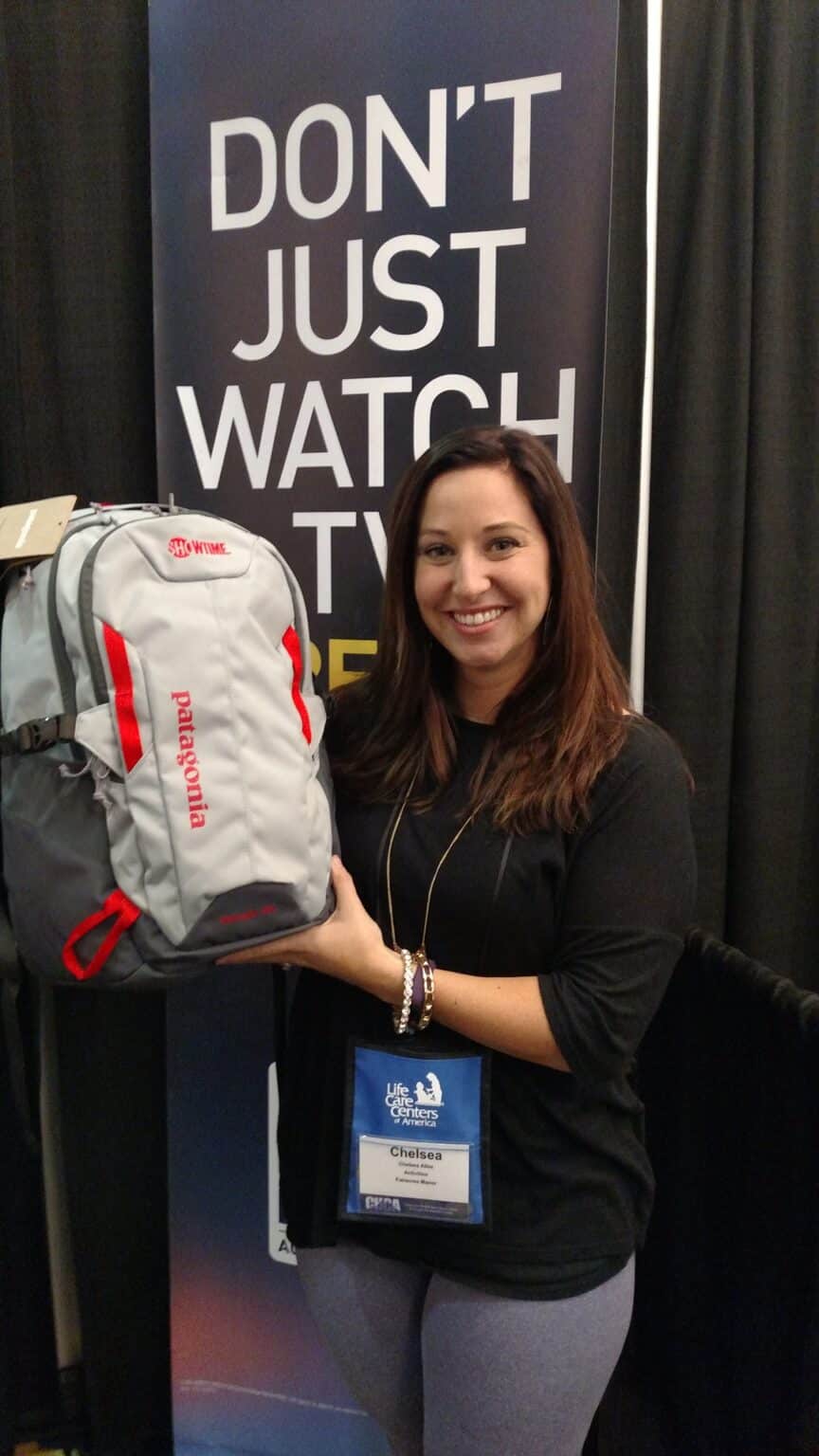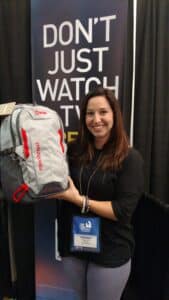 It was a fantastic experience for us at the 2016 Colorado Health Care Association Fall Conference. The CHCA/CCAL and the Hotel Elegante in Colorado Springs put on an amazing Conference and Expo.
We were so grateful to meet all of you that came by our booth and for the more than 150 people that entered this giveaway.
Congratulations to Chelsea
We want to congratulate Chelsea Alles, Resident Service Director at Fairacres Manor in Greeley, for being the winner of a Patagonia Backpack provided by SHOWTIME in our giveaway at the 2016 Colorado Health Care Association Fall Conference.
We hope to see you all at the CHCA 2017 Spring Conference in April.
Did You Have a Chance to Talk to us About TV Systems for Your Facility

We hope you got a chance to talk with Barry about television systems and the incredible Welcome Screen system for your Assisted Living, Long Term Care, Senior Living, or Healthcare facility at the CHCA Fall Conference.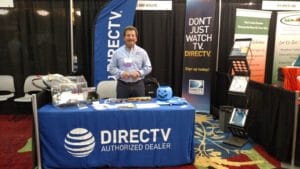 If you didn't, its not too late. Reach out to us.
Barry would love to show how we can help your facility give your guests a better TV experience with an investment that fits your budget.
Since 1996, we have been helping assisted living and long term care patients feel at home with the groundbreaking, advanced hospitality technology that allows residents and patients enjoy the same TV experience they have at home while giving your facility the ability to provide a more robust, interactive resident experience without the additional, and often costly, hardware requirements.
The COM2000 Pro:Idiom Headend System and the DIRECTV Residential Experience.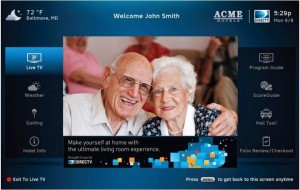 Both the COM2000 and Residential Experience systems have welcome screen capabilities.  The Welcome Screen  and Welcome Screen Pro can be used for:
Patient Information
Meal and Activity Schedules
Facility Amenities
Reality Orientation and more.
Many facilities have taken advantage of integration with their current PMS system to provide customized content for their patients.
For more information about Its All About Satellites and the TV systems available for Assisted Living and Health Care facilities –

CLICK HERE for information about what TV Systems are available
or CLICK HERE for information about the Residential Experience
Or Call Barry at 800-951-1979 Today