Come Join Barry Conley March 4-5th at the
2020 Colorado Campground & Lodging Owners Association (CCLOA) Annual Conference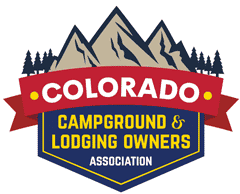 Come see Barry's talk during the Expert Sessions at the CCLOA Annual Conference
This year we will once again be a sponsor of the CCLOA Annual Conference and Barry Conley, President of Its All About Satellites, will be returning to speak on "The Death of Standard Definition" as part of the Expert Sessions.
Barry is a DIRECTV Authorized Hospitality Dealer and DIRECTV for Business Dealer and has been helping RV Parks and Campgrounds provide your campers with the best TV options at the most affordable price since 1996.
TV for RV Parks and Campgrounds
Make sure to find Barry at the conference and ask him all the questions you have about TV systems for your RV Park or Campground.
For more information about DIRECTV for RV Parks and Campgrounds
and the DIRECTV special offer – visit RVParkTV.com 
Call Barry at 800-951-1979 today
for more information about
TV for RV Parks and Campgrounds
and a Cable Plant Inspection of your facility


---
For more information on the 2020 CCLOA Conference
—>

CLICK HERE

<—
For more information about about attending the 2020 Colorado Campground & Lodging Owners Association visit https://coloradocloa.wordpress.com/ccloa-annual-conference/
Where will the 2020 Colorado Campground & Lodging Owners Association
(CCLOA) Annual Conference Be Held
This year the CCLOA Annual Conference will be held at Loveland's American Legion Hall at 305 Cleveland Ave, Loveland, CO 80537.
Lodging for the 2020 CCLOA Conference
Ask about the CCLOA group rate at the TownePlace Suites by Marriott Loveland Fort Collins
256 E 2nd St, Loveland, CO 80537.
Don't overlook the three CCLOA member parks that might have availability in March:
For more information about joining the CCLOA
Visit CCLOA.org or call Executive Director Mary Arlington, CPO OHC at (970) 573-0320
or email her at info@campcolorado.com
1 HD EQUIPMENT OFFER: Offer is available to new or renewing Hospitality and Institutions customers with a 7- year programming agreement. Maximum equipment subsidy of $10,500 for DRE, HD COM System, COM System w/ NTSC-8 technology or Receiver-Less HD. Receiver-Less equipment is only for Institutions. Properties must subscribe to SELECT™ Package ($6.25/room/mo.) or above, with local channels ($0.90/room/mo.), if available in your market, and HD Access ($1.35)/room/mo.) req'd in all units. Requires 75-room minimum for COM equipment and 50-room minimum for DRE equipment. If Customer uses DRE equipment, Customer must pay a "DRE Software Fee" of $0.50 per receiver for all active receivers. Add'l equipment and fees apply for upgrades. IN THE EVENT YOU FAIL TO MAINTAIN YOUR SUBSCRIPTION TO THE REQUIRED PROGRAMMING PACKAGES, YOU AGREE TO PAY AN EARLY CANCELLATION FEE EQUAL TO $10,500 FOR THE FREE COM EQUIPMENT OFFER PRORATED BY THE NUMBER OF MONTHS YOU PAID FOR THE REQUIRED PROGRAMMING PACKAGES DURING THE COMMITMENT PERIOD. Payment is due within thirty (30) days of receipt of a notice of failure to complete the commitment period. INSTALLATION: Installation charges apply, is based on property size. Applicable use tax adjustment may apply on retail value of installation Availability of DIRECTV service may vary by location. In certain markets, programming/pricing may vary. Make and model of system at DIRECTV's sole discretion. Offers void where prohibited or restricted. Hardware and programming available separately. Receipt of DIRECTV programming subject to terms of the DIRECTV Terms of Service for Hospitality Establishments and the DIRECTV Terms of Service for Institutions; copy provided with new customer information packet. Taxes not included. DIRECTV programming, hardware, pricing, terms and conditions subject to change at any time.

3 2020 NFL SUNDAY TICKET OFFER: 2020 NFL SUNDAY TICKET will be delivered at no extra cost in all guest rooms for the 2020 season for all new DIRECTV Residential Experience (DRE) customers, COM System customers and DIRECTV Residential Experience Plus (DRE Plus); customers must subscribe to FAMILY™ Package ($2.99/room/mo.) or above, with a 3-, 5- or 7-year programming agreement. Other conditions apply. Subscription will automatically continue in the 2nd year at a special renewal rate of $99 and renew at regular rate thereafter provided that DIRECTV still carries these services at the time of renewal and unless customer calls to cancel prior to start of the season. Subscription cannot be canceled (in part or in whole) after the start of the season and subscription fees cannot be refunded. Commercial locations require an appropriate licensee agreement. Offer excludes University accounts. NFL, the NFL Shield design and the NFL SUNDAY TICKET name and logo are registered trademarks of the NFL and its affiliates.

4 SHOWTIME OFFER: The SHOWTIME programming offer ($0.99/room/mo.) is available as a 2nd Premium add-on. Offer available to qualifying new or existing Hospitality accounts with a 3-, 5- or 7-year programming agreement and must not have received SHOWTIME programming from DIRECTV or any other distributor during the 24 months prior to activation. Offer is available for accounts activated on or before 12/31/20. After the applicable promotional period (3-, 5- or 7-year) ends, then-prevailing rate for SHOWTIME applies unless canceled or changed by customer prior to end of the promotional period. Offer may not be combined with any other SHOWTIME offer. SHOWTIME is a registered trademark of Showtime Networks Inc., a CBS Company.

©2020 AT&T Intellectual Property. All Rights Reserved. AT&T, Globe logo, DIRECTV, and all other DIRECTV marks contained herein are trademarks of AT&T Intellectual Property and/or AT&T affiliated companies. All other marks are the property of their respective owners.