Catch Hotel Impossible Tonight featuring the DIRECTV Residential Experience
DIRECTV and the DIRECTV Residential Experience (DRE) is being featured on two episodes of Hotel Impossible with Anthony Melchiorri on the Travel Channel (channel 277).

In the first episode, entitled "In the Doghouse" at 8:00 pm Mountain, Anthony headed to Baileys Harbor, WI, otherwise known as the "Cape Cod of the Midwest," to help revitalize the Beachfront Inn, a 20-room, pet-friendly hotel on the shores of Lake Michigan.
The episode featured the installation of both the revolutionary DRE for Hotels and the new Philips Xcite TV.  Tune in tonight at 8 pm for more information about both of these amazing products and find out whether Anthony can turn the Beachfront Inn around. 
The second episode of Hotel Impossible, "Don't Bug Me", will feature DIRECTV and will be aired TONIGHT –  October 7th at 8pm Mountain.

Anthony visits the Sevilla Inn in Kissimmee, FL — right outside of Orlando — home to some of America's top theme parks. This do-it-yourself owner needs a lot of help; and Anthony discovers one of the worst bed bug infestations he's ever seen.
Like the first episode, the one features both DIRECTV and the Philips Xcite TV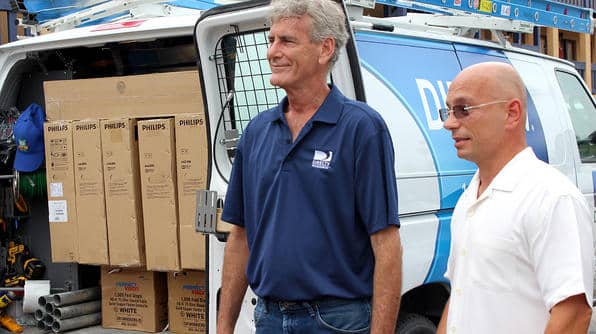 To Order DIRECTV for your Home, Business or Hotel
Call 800-951-1979 or 505-296-9423 today