We Are Hiring DIRECTV Installers Again!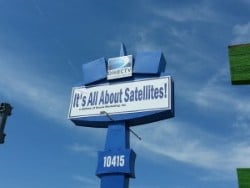 Here we grow again.
Due to our continuing growth we are once again looking for experienced DIRECTV installers. We pay above industry standard wages with paid vacation and an opportunity to get SBCA certifications for commercial installations!
Our installers have been with us for years. We just need more!!
We are placing the ad below in several local publication and online. If this is a fit for you please send your resume to Armando at the email below.
WANTED – DIRECTV Installer — Albuquerque, New Mexico
Residential/Commercial Satellite TV Installation Technician needed!!!!
Contact us today to help us grow and meet the demand of our local and out of state customers.
HOURLY POSITION, HOLIDAY & VACATION PAY, COMPANY VAN'S!
GREAT OPPORTUNITY TO ADVANCE SKILLS IN THE SATELLITE INDUSTRY!!
DIRECTV Residential/Commercial Installer Requirements:
A valid driver's license, clean driving record and able to pass background check and drug screen.
SBCA certified and/or other industry certifications are A PLUS, but not required.
We will get you the certifications you need!
Basic tools of the industry.
Self-starter, detail oriented, team player.
Must be able to travel and work weekends when needed with some overtime.
What We Offer:
Hourly wage based on experience
Established company — 19 years in New Mexico
Company Vans
Consistent Work
Come join one of the fastest growing companies in the industry.
Email your resume: Armando@itsallaboutsatellites.com