Watch Golf in a Whole New Way with DIRECTV
Don't miss the Memorial Tournament presented by Nationwide, starting June 4th.
Get more coverage with up to 4 live channels on a single screen.*
Plus, exclusive features like our Live Leaderboard, Player Scorecard and more.
Just Tune-in to DIRECTV Channels 701-705 on June 4-5, 2016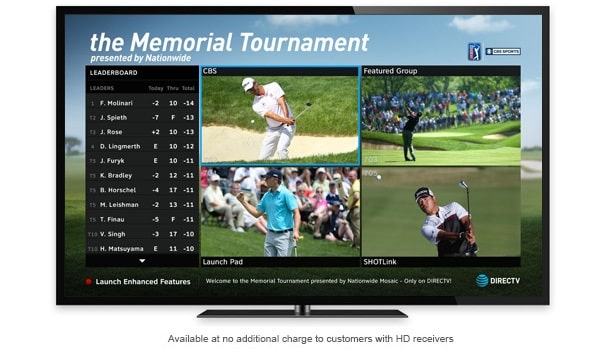 To Order DIRECTV for Your Home or Business
Call Barry at 800-951-1979 or 505-296-9423 Today
*For full Mix Channel and interactive functionality. HD equipment model H/HR 21 or later is required.