YES! We can still get your new TV system installed and running before your high season starts.
So many of you contacted us about a new TV system for your RV Park or Campground that does not require Cable converter boxes after the recent KOA and ARVC conferences.
Most of you were concerned about downtime during installation and wanted the installation done prior to April 1st,the beginning of high season for most parks across the country.
I want to let you know that YES, we can still get your new TV system installation done before then!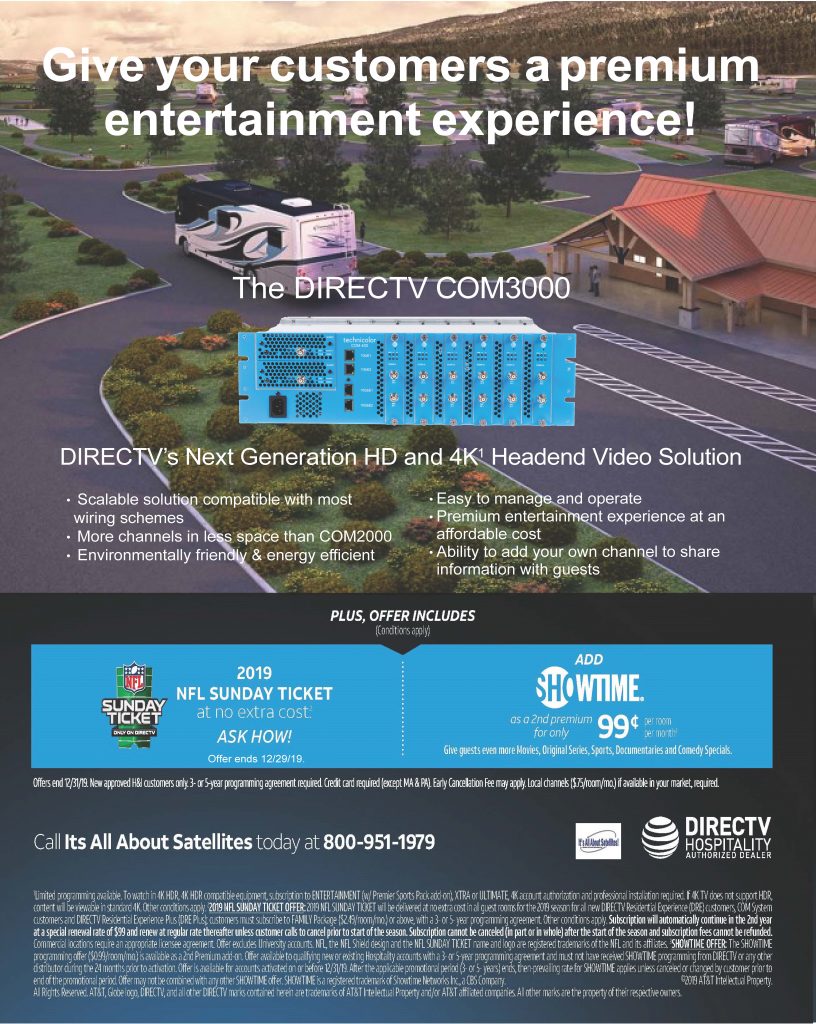 Just Say No to Converter Boxes
Thank you for coming by the Its All About Satellites booth at the KOA and ARVC conferences to find out more about TV Systems for RV Parks and Campgrounds. I hope that I was able to answer all your questions and to give you all the information you needed to make the decision to switch from cable.
If you are ready for more info on the COM3000 Headend System, please give me a call at 800-951-1979.
We have 100% Financing available
We can finance 100% of the cost of your system. You can even roll other improvements to your park into one easy payment.
If you want to lease your next system, our programs may allow you to do that as well. Call me today!
I look forward to hearing from you and seeing you at
the 2020 ARVC OHCE and KOA Annual Convention!
Thanks again,
Barry Conley
President
Its All About Satellites
RVParkTV.com
800-951-1979