TV for RV Parks and Campgrounds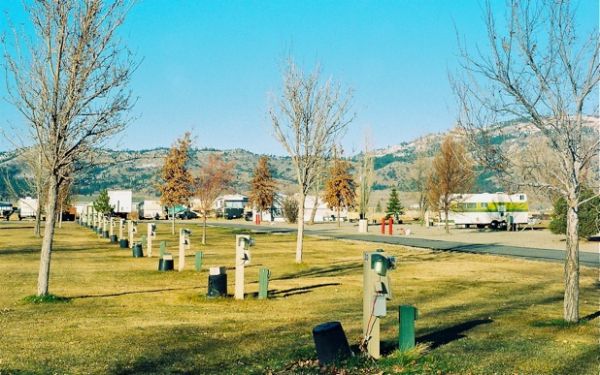 Specialty TVs or Set Top Boxes No Longer Required
With the NEW receiver-less HD TV systems on the market, your RV Park or Campground no longer have to use Set Top Boxes for each site to have Digital HD TV delivered to your guests.
A Better Solution
Receiver-less HD TV systems get rid of the need for specialty TVs or a set top receiver.
Receiver-Less HD TV systems are head-end based solution delivering HD content directly to TVs. That means there is no receiver/set top box needed!
This new TV system uses existing COM2000/COM3000 head-end technology with the MPEG-4 audio visual digital tuner already built-in to the TV/display device, bypassing any need for a Pro:Idiom enabled TV or a receiver box. This means you and your guests just use their TV as normal while still getting HD programming.
COM2000/COM3000 head-end based technology
100% HD digital
Up to 138 channels in 12″ of rack space
Lowest-cost solution available
Ability to add additional features (including Android set top box for Over the-Top (OTT) services)
What are the limitations?
Currently, premium content providers require a specialty Pro:Idiom enabled TV or a set top receiver in order to view their content. If you are not providing your RV Park or Campground guests with the movies and other original content from these providers, you will love the savings a receiver-less HD system will give you.
Your guests must have newer Mpeg-4 TVs to provide HD signal or you must provide your guests with a standard definition signal to the TVs. If your guests are still using older Mpeg-2 standard definition TVs, it will require a transcoder that can step down the signal from HD to standard definition.
Must Have Mpeg-4 TVs or use a transcoder that delivers 480P standard definition
No Premium Channels Allowed (HBO/SHOWTIME/CINEMAX/STARZ)
Scrolling Channel Guide
The New receiver-less HD TV systems for RV Parks and Campgrounds provides you with a lower cost installation that does not require specialty TVs or set top boxes.
Call Barry at 800-951-1979 Today 
For more information about
a Receiver-less HD TV System for
your RV Park or Campground
©2020 Its All About Satellites. All other marks are the property of their respective owners.