TV for RV Parks – RV Park TV Systems Just Got Easier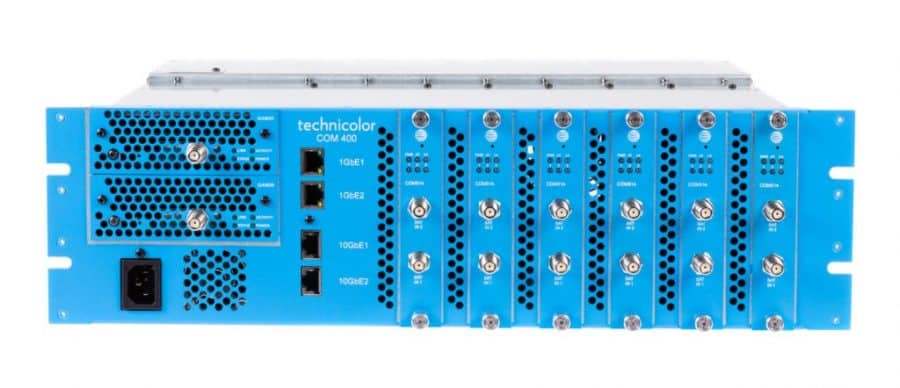 With the COM3000 Headend from Technicolor,
DIRECTV is making RV Park TV Systems easier.
No more cable converter boxes.
No more complicated and (large) TV systems that require large capital expenditures.
No being forced by cable company to give up control of your RV Park TV system infrastructure.
No expensive TV programming packages that require you to take premium packages like HBO.
The COM3000 Headend from DIRECTV is a perfect solution for RV Parks and Campgrounds
The COM2000 works on the existing cable plant in your park without the need for a converter box or set top receiver so you don't have the hassle of the converter boxes & remotes or the substantial additional costs of new fiber being run.
More Channels in Less Space – up to 138 Channels in just 3 RU of Rack Space
Save Energy – Just 225W of power consumption – 37% less than DISH SMARTbox
Remote Management – Access system via web interface
Half the Price of a COM1000 headend and comparable to DISH's SMARTbox
Programming packages from just 2.49 per unit per month
For a limited time, equipment at No Extra Cost!!

DIRECTV is Making an Unprecedented Offer on
COM3000 TV Systems for RV Parks and Campgrounds
If you install a new TV for RV Parks system or renew your agreement with DIRECTV prior to 12/31/18, you may be eligible to receive 54 channel COM3000 equipment at NO EXTRA COST* when you sign up for a 5 year agreement!
That is up to an $11,000 value!*
*For the COM2000
There are some minimums and conditions:
75-pedestals/spaces/rooms for the COM2000
The offer does not include the NTSC-8
For more than 48 channels there are additional fees.
*This offer includes only equipment, not the installation, programming or freight costs.
*The full details of the offer are at the bottom of the page.
The COM3000 Welcome Screen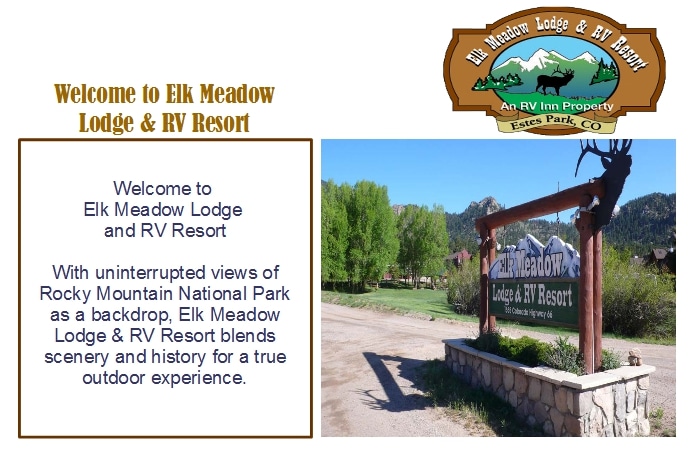 In addition the COM3000 has features that will make your TV system a more integral part of your camper's experience at your park and in many cases a profit center as well.
The COM3000 has the same On-Screen Program Guide from the leading satellite TV provider.
The COM3000 has the ability to utilize a Welcome Screen Channel that can be used to promote amenities at your RV Park or Campground
The COM3000 has the ability to insert local programming (produced in-house) such as ads for your local pizza place or restaurants. The locally inserted programming will be static pages and you can rotate several images on a single channel.
Call Barry at 800-951-1979 today
for more information about
TV Systems for RV Parks and Campgrounds


*COM EQUIPMENT OFFER: Offer is available to new or renewing Hospitality and Institutions customers with a 5- year programming agreement. Maximum equipment subsidy of $11,000 for HD COM System, COM System w/ NTSC-8 technology or Receiver-Less HD. Receiver-Less equipment is only for Institutions. Properties must subscribe to SELECT Package ($5.50/room/mo.) or above, with local channels ($0.50/room/mo.), if available in your market, HD Access ($1.00)/room/mo.) req'd in all units and qualifying premium channel service (Hospitality only). Requires 75-room minimum for COM equipment. Add'l equipment and fees apply for upgrades. INSTALLATION: Installation charges apply, is based on hotel size. Applicable use tax adjustment may apply on retail value of installation. IN THE EVENT YOU FAIL TO MAINTAIN YOUR SUBSCRIPTION TO THE REQUIRED PROGRAMMING PACKAGES, YOU AGREE TO PAY AN EARLY CANCELLATION FEE EQUAL TO $11,000 FOR THE FREE COM EQUIPMENT OFFER PRORATED BY THE NUMBER OF MONTHS YOU PAID FOR THE REQUIRED PROGRAMMING PACKAGES DURING THE COMMITMENT PERIOD. Payment is due within thirty (30) days of receipt of a notice of failure to complete the commitment period. Availability of DIRECTV service may vary by location. In certain markets, programming/pricing may vary. Make and model of system at DIRECTV's sole discretion. Offers void where prohibited or restricted. Hardware and programming available separately. Receipt of DIRECTV programming subject to terms of the DIRECTV Terms of Service for Hospitality Establishments and the DIRECTV Terms of Service for Institutions; copy provided with new customer information packet. Taxes not included. DIRECTV programming, hardware, pricing, terms and conditions subject to change at any time.

©2018 AT&T Intellectual Property. All Rights Reserved. AT&T, Globe logo, DIRECTV, and all other DIRECTV marks contained herein are trademarks of AT&T Intellectual Property and/or AT&T affiliated companies. All other marks are the property of their respective owners.