TV-Connected Engagement Technology
for Assisted Living and Healthcare Made Simple:
6 Criteria to Consider
Ask any senior their go-to device for getting information, and television is their likely answer. According to The Nielsen 2020 Total Audience Report, most seniors spend seven-and-a-half hours a day with their TV.  Either actively watching or leaving it on in the background.
Given TV's popularity among seniors, it seems a natural place for operators and loved ones to engage with residents.
through video calls and chat messages,

sending reminders and wellness checks, or

sharing dining menus and community information.
Yet most TV-based solutions on the market today don't reflect this potential. Frustration with new technologies — not to mention the audio and visual complications of small screens — is a significant barrier for older adults, creating a "lack of self-confidence and motivation to pursue using the technology," according to a 2019 Healthcare study.
Thanks to innovations from new players, TV-connected engagement solutions are now poised to take center stage in senior living and healthcare.
"Our patented technology was originally hailed for making TV simpler for everyone in the family to use."- Ashish Aggarwal, co-founder of Caavo

Caavo is a TV-connected engagement platform with a successful track record in the consumer electronics industry.
"We kept hearing from customers who were putting our Smart Remote and HDMI Hub in their parent's homes. It turns out the simple experience we designed for consumers worked amazingly well for seniors. We realized that we could be helping more people, while also supporting senior living communities in addressing timely and critical issues like social isolation, engagement and critical care."      
By bringing fresh perspectives to TV-connected engagement, Caavo is unlocking new potential for age-old TV technology.
Here are six considerations for operators to guide their evaluation of these platforms, and a few questions to ask along the way.
Never disrupts what's playing on TV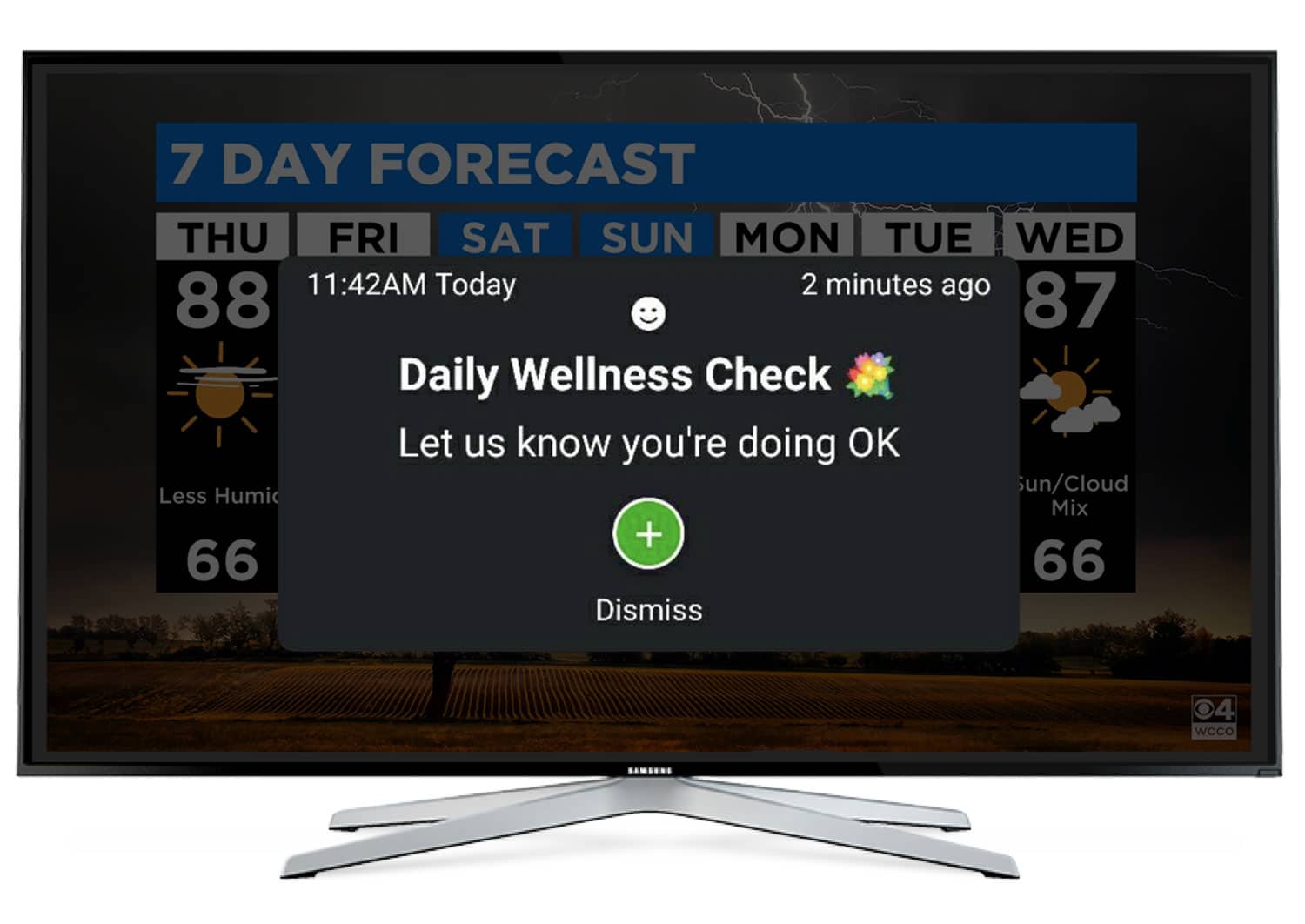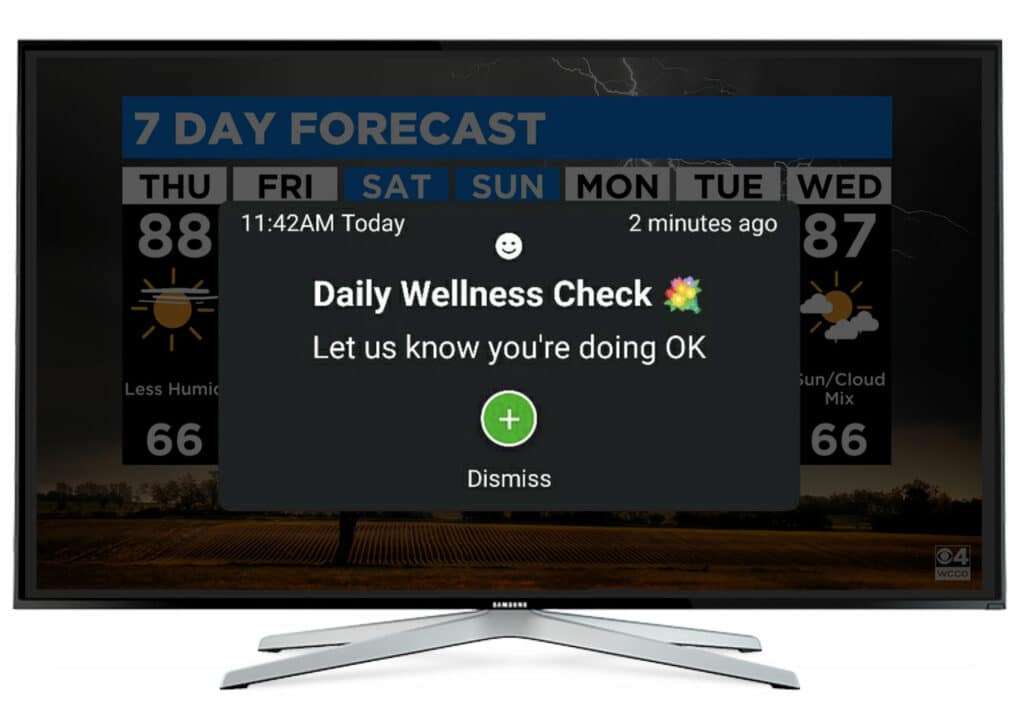 Part of the appeal for residents of TV-connected solutions is that they are already familiar with the technology, making for a minimal learning curve. If the system includes new functionality, such as the ability to use voice commands to control the TV, it should make life easier for seniors and not mandate they change behavior.
They should still be able to watch TV as they usually would. The Caavo TV-connected engagement system won't interrupt what they're watching, and will instead display text and images on top of any television program, or will preserve them until the TV is turned on.
Works with your current TV infrastructure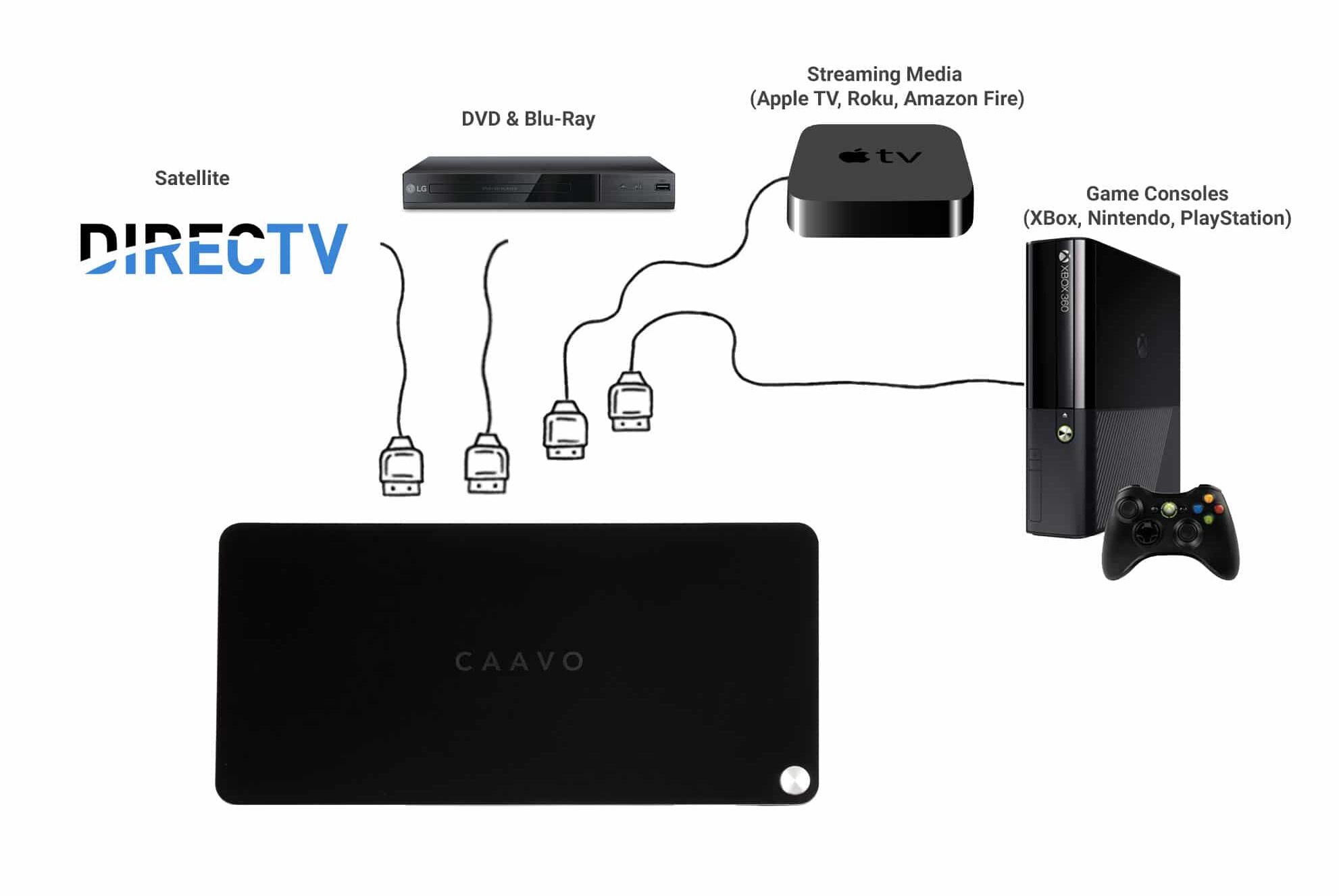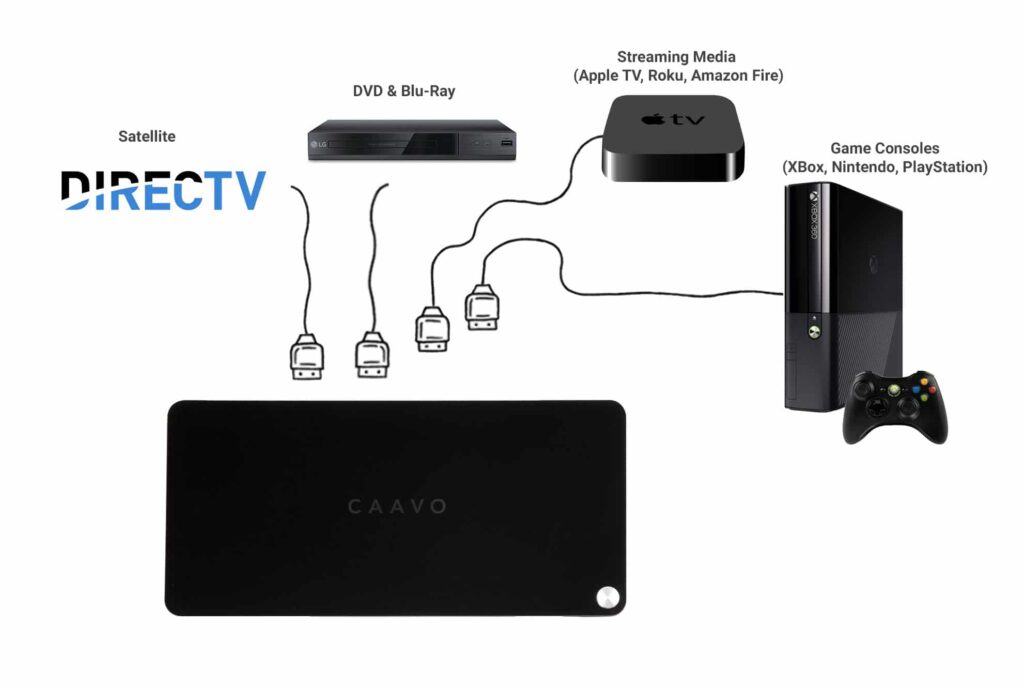 Your residents are already using a variety of entertainment providers that are familiar, including cable/satellite, streaming media players, DVD players and game consoles. The right TV-connected engagement system should work with all the devices they are already using, with no need to switch providers or introduce unfamiliar tablets or touchscreen devices.
Enhances resident communication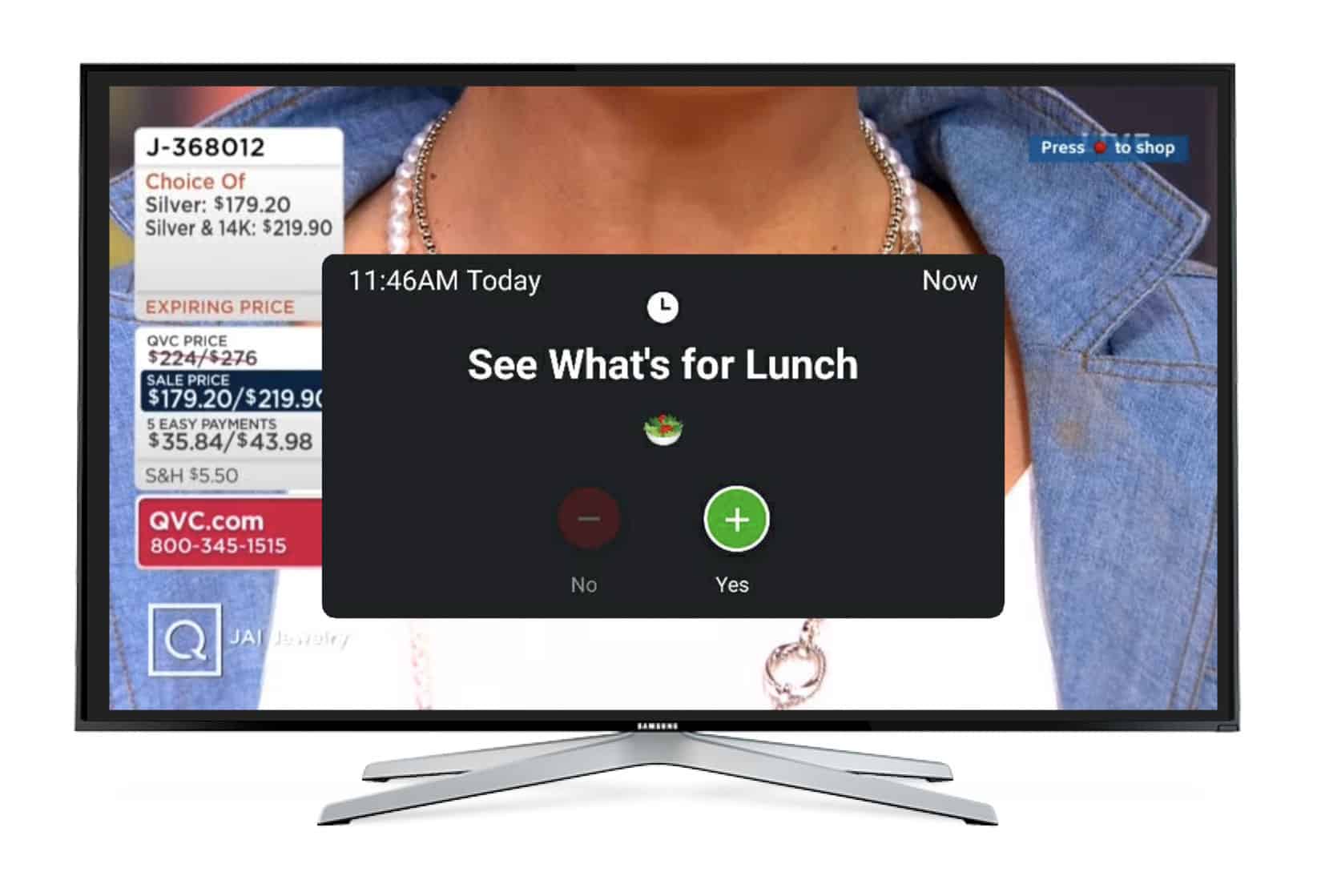 From video calling and chat messaging to sharing dining menus, reality orientation, and activity calendars, TV-based solutions offer a more comfortable, robust and reliable platform for communicating with residents. Plus, the big screen is easier for seniors to see and hear than most mobile devices.
A resident didn't respond to their wellness check? Make a quick video call to their TV to check in. Movie night starts in 15 minutes? Notify individuals, groups or the whole community with the push of a button and the message will appear on everyone's TV.
Guaranteed to work, and without resident action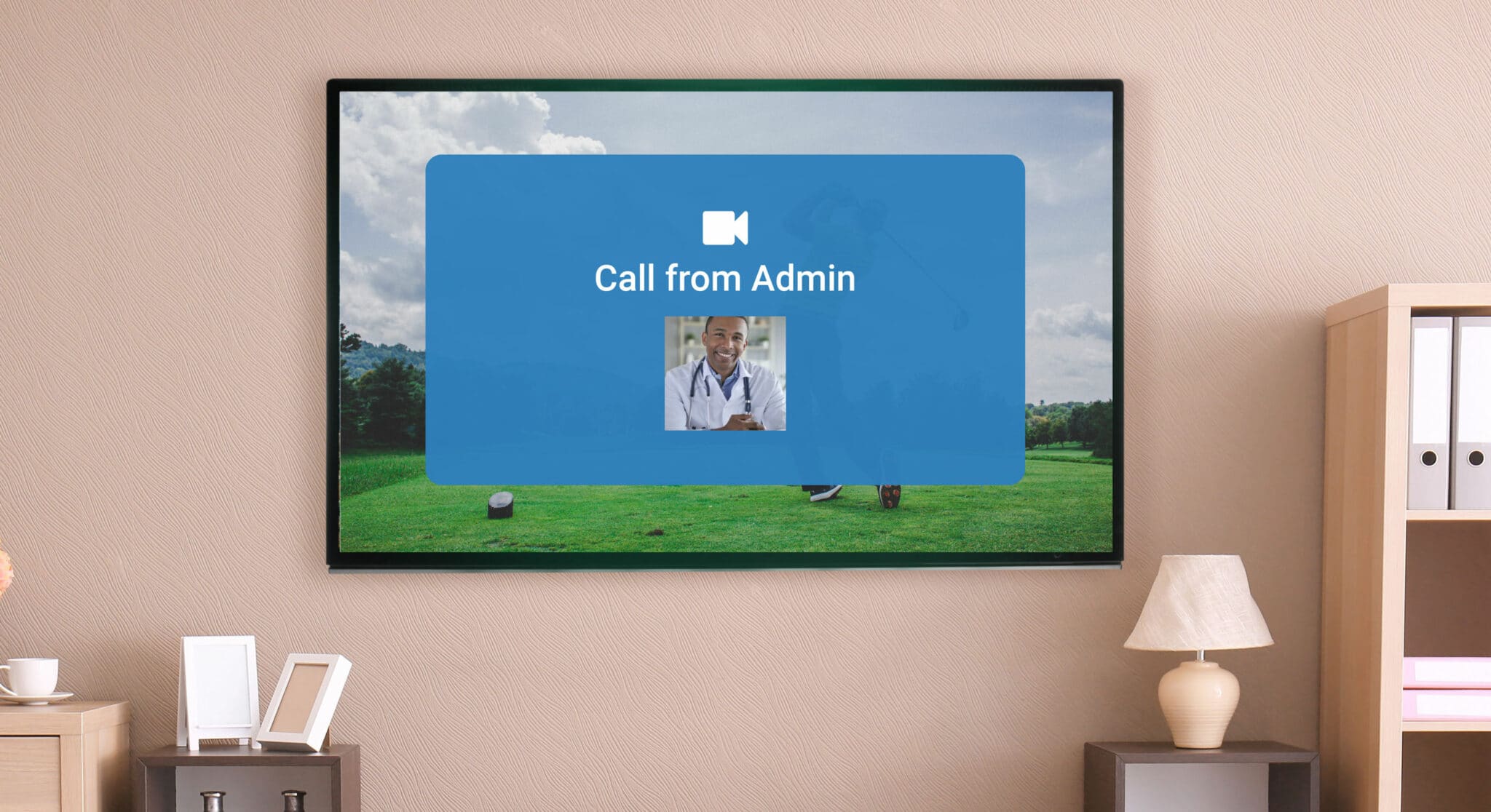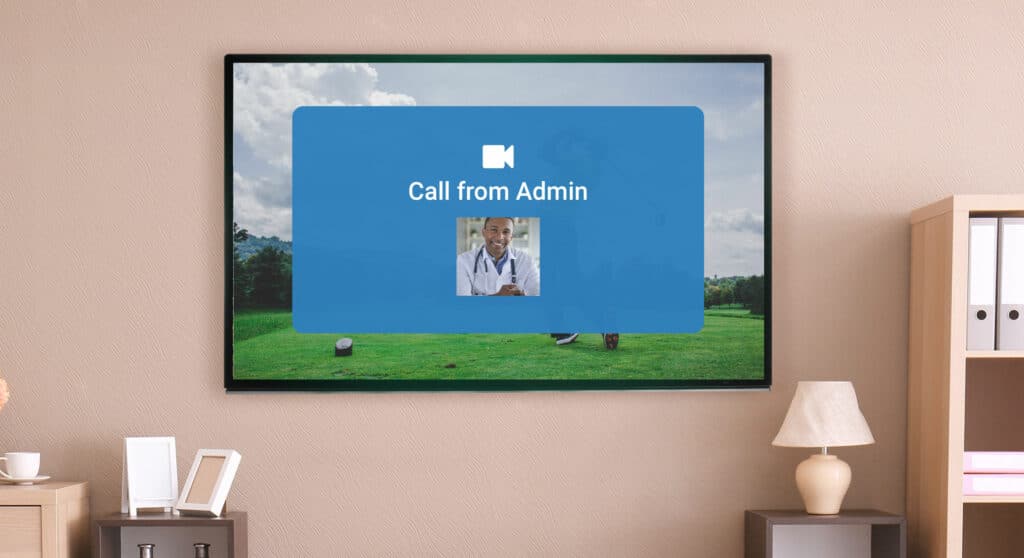 As your community transitions to more efficient, virtual ways of working, you want the peace of mind that your communication will always be displayed on the resident's TV screen. You want that communication without relying upon your residents to turn on the TV or switch to a specific input.
The most advanced systems on the market today offer both the ability to control the power state of the TV, as well as emergency response capabilities. This will allow staff to automatically start a video call in critical care scenarios without requiring the senior to answer.
TV-connected engagement nurtures family connections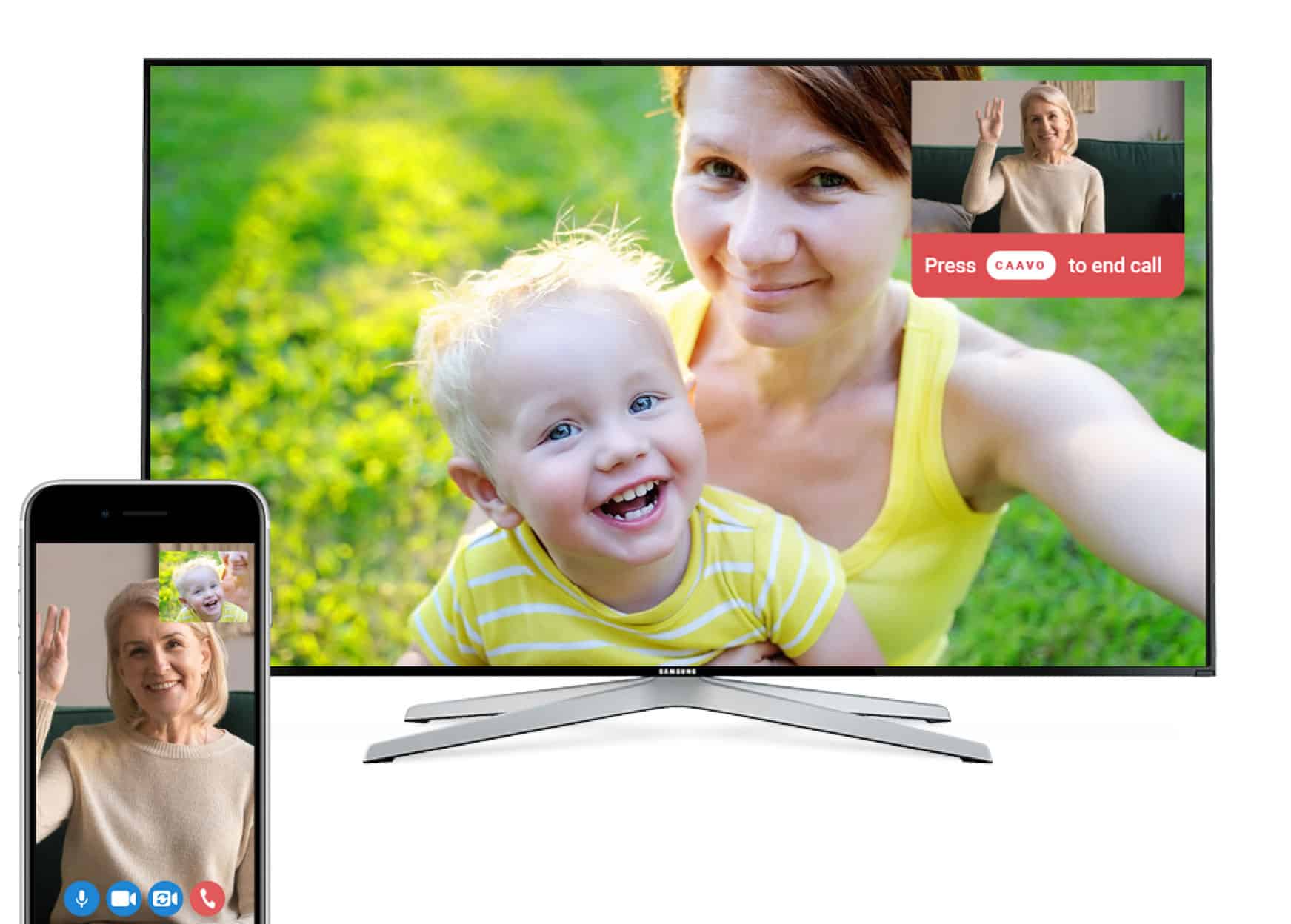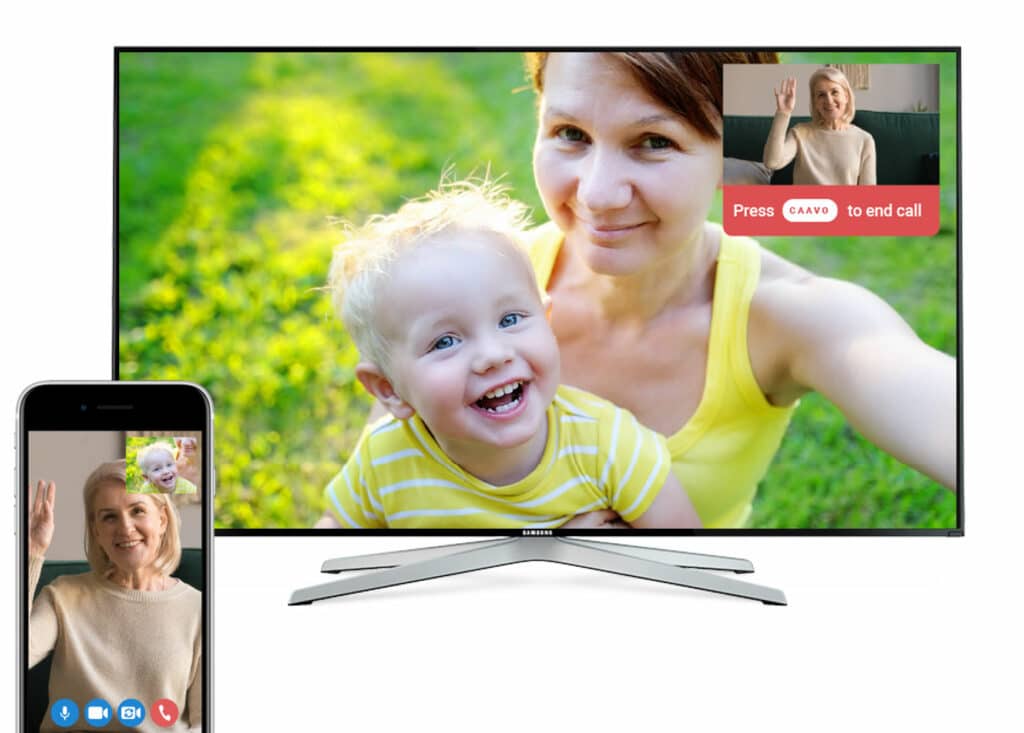 Social isolation continues to be a massive problem for operators. A 2018 AARP survey revealed that three in 10 U.S. adults "report lacking companionship, feeling left out or feeling isolated from others" — emotions that only intensified during the pandemic, especially for senior living residents confined during lockdowns.
TV-connected engagement can make it easier for families to stay connected with loved ones without relying on staff to:
schedule a video call,

set a reminder or

troubleshoot TV issues.
Seniors can stay more connected when they're not physically together with family, enjoying their grandkid's baseball game or piano recital on their big screen.
Families can also remotely control the senior's TV and create reminders that automatically take actions. A reminder for weekly worship could take the senior directly to the live stream on YouTube, for instance.
Gives your community actionable insights
Technology should not be just easy to use, it should empower caregivers to make proactive decisions about residents. Newer TV-based engagement systems use advanced AI technology.
to interpret and analyze what's happening on the TV and

provide critical data you can use to assess and measure the health and well-being of residents.
As an operator, you can tap into valuable insights related to resident activity and engagement levels, including TV usage, interaction with reminders and community channels, and frequency of communication with staff and family.
Interested in Bringing CAAVO to Your Community?
For more information about
the CAAVO TV-Connected Engagement System for
Your Assisted Living, Healthcare or Senior Living
Facility
Call Barry at Its All About Satellites

Today
800-951-1979
---
For more information about DIRECTV service
for your Assisted Living or Healthcare facility,
CLICK HERE!
#assistedliving #healthcare #LTC #seniorliving
#TV #tvsystems #tvconnectedengagement #directv #caavo