Wondering What Channel to Tune into for
This Week's Games on NFL Sunday Ticket?
Are you an Its All About Satellites hospitality customer?
Wondering what time and DIRECTV channel the NFL football games are on this Sunday?
Look no further football fans. You have found the full schedule for NFL games this Sunday with both the channel on NFL Sunday Ticket and on DIRECTV. All times are Eastern time. Make sure to check your local listings for game availability for broadcast networks.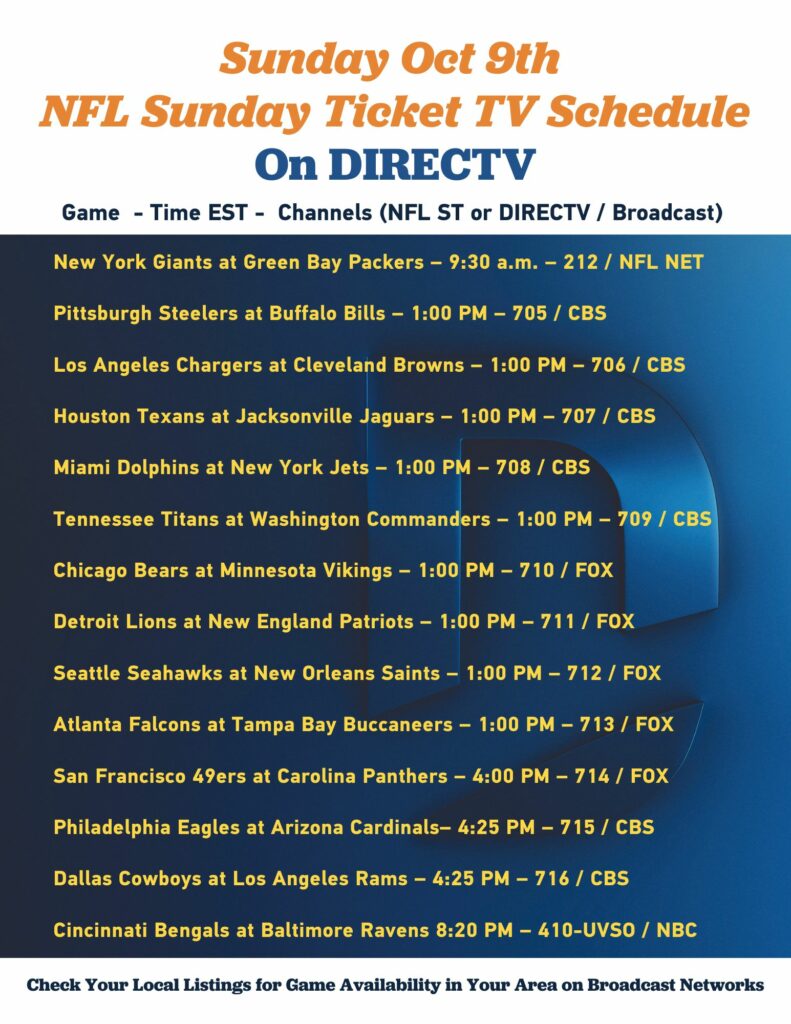 Remember that on DIRECTV, NFL Game Mix can be found on Channels 701 and 702,
Red Zone Channel can be found on 703, and Fantasy Zone is on channel 704.
Don't Have NFL Sunday Ticket Yet?
Give us a call today for more information.
800-951-1979
©2022 DIRECTV. DIRECTV and All other DIRECTV marks are the trademarks of DIRECTV, LLC.
All other marks are the property of their respective owners.