The New ESPN COLLEGE EXTRA, Available this College Football Season on DIRECTV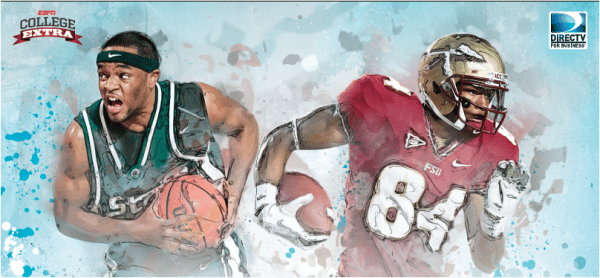 ESPN College Extra Delivers the Football, Basketball & Baseball Games
Your Bar & Restaurant Customers Want to See
(2015)
No matter where your business is, with ESPN College Extra on DIRECTV your customers can follow their favorite teams and players at your bar or restaurant.
Over 500 live sporting events, including up to 140 college football games and over 300 college basketball games
Includes three (3) exclusive programs for college sports –
ESPN Goal Line for football
ESPN Buzzer Beater for basketball
ESPN Bases Loaded for baseball
at no extra charge (all on channel 615 and in HD)
NCAA Conferences included are:
College Football: ACC, Sun Belt, MAC, AAC, TBD FCS and HBCU games
College Basketball: ACC, AAC, Big12, Horizon, MAC, Sun Belt, MAAC, MVC, Summit, WAC, Big South, and WCC
Become THE Destination for College Sports
with ESPN College Extra on DIRECTV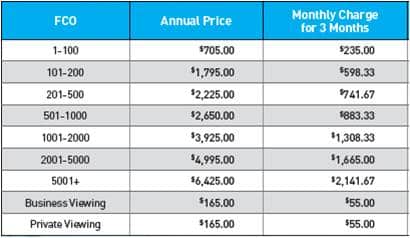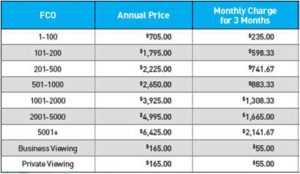 With packages starting at $235 for 3 installments for 2015, ESPN College Extra on DIRECTV is how Bars and Restaurants can become THE destination for college sports fans.
ESPN College Extra is the new package dedicated to college sports and includes:
Over 500 live college sporting events
Up to 140 college football games
Up to 300 college basketball games
Never miss the action around college sports with these three exclusive programs included at no additional cost on channel 615:
ESPN Goal Line: Your one-stop destination every Saturday for all the college football drama, including highlights, stats, scores and more
ESPN Buzzer Beater: The only place to get whip-around coverage of men's and women's basketball from every Division 1 conference
ESPN Bases Loaded: Your ultimate viewing experience for the NCAA College World Series Regional round, available Friday through Sunday
All available in HD. All live games will be available on channels 788-798
DIRECTV Gives Subscribers a FREE ESPN College Extra Promotional Kit
DIRECTV is dedicated to helping you draw in new customers and let your current customers know you are the home of their favorite college teams and players.
Package subscribers will receive a FREE ESPN College Extra marketing kit, including a banner, poster, coasters and window cling – a $300 value!
The kit will arrive before the 2015 college football season kicks off. DIRECTV customers can visit directvmvp.com to get the latest information.
Act Now! The season starts September 5th, 2015
Dont have DIRECTV for Business Yet?
Call Barry at 800-951-1979 today