RV Parks and Campgrounds
The Benefits of Becoming an Equine Friendly RV Park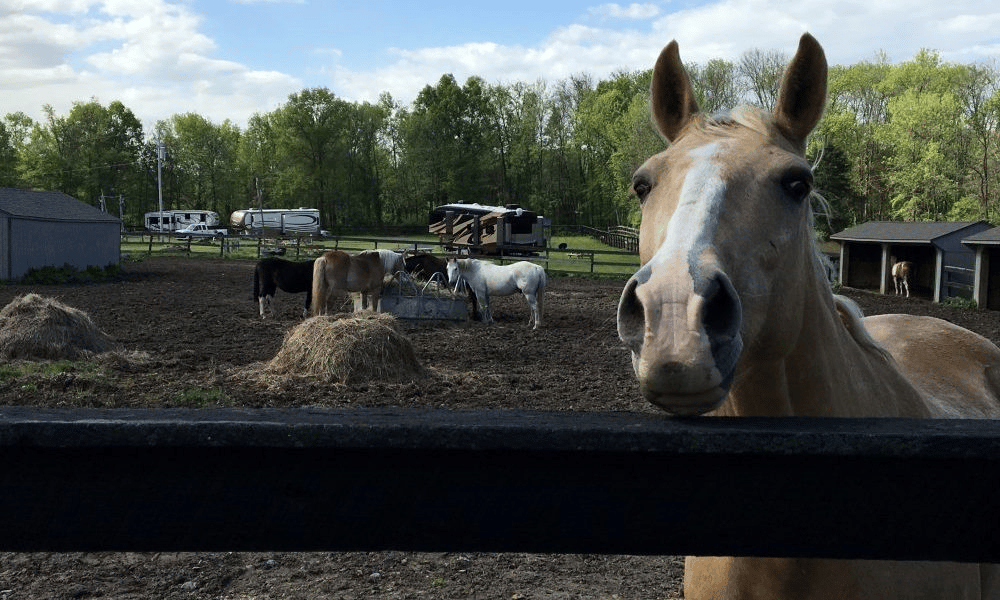 Are you struggling to sell out every night? Looking to increase bookings in your shoulder season? Become an equine friendly park.
Its easier than you think and its highly profitable.
People that are traveling with horses can only travel 6 hours at a time or less and most RV parks and campgrounds are not equipped to accommodate horses.
What horse owners want
Access to trails and/or warm up pens so they can walk their horse after a long stretch in a trailer.
Hot showers – Fantastic bathrooms for the people are a big attraction for horse owners
Wash racks for the Horses (warm water is a huge bonus and selling point
Common Areas for camaraderie with other horse owners – Fire pits are great way to bring people together
High lines for securing their horses
(A high line is a rope set at 7-8′ connected to two poles or trees)

Protected Access areas – This is a key point. There must be a way to show this area is NOT for all guests that are using the park, this area is just for horses and their owners. You don't want people wandering into the area with the horses to protect both the horses and your guests that are not horse owners.
A golf cart available for transporting tack and supplies
Bagged feed and bedding/shavings available for sale on-site
Horse owners will want to maintain CCC or Care, Custody, and Control of their horses.
A piped corral with a weather shelter/covered stalls is also a great amenity.
Check in Considerations
When guests check in, to protect yourself and other horses that are guests, you need to make sure you get a copy of their current health papers, shot records, and a recent health certification by a vet.
Negative Coggins Test required for all equine.
Health Certification required for all out of state equine within 30 days of travel.
Equine liability verbiage should be required in all check in waivers, even if it is not a horse person.
Address manure disposal practices in check in. Make certain it complies with your local health codes
Some questions for the RV Park owner
Will you provide mobile stalls or high lines so owners can keep their horses near their camping site?
Can Owners bring their own food into your park?
Will you provide a separate area for parking horse trailers that are not also RV's away from RV Parking?
More Benefits for the RV Park Owner
Equine friendly or equine focused parks will draw not only those who are traveling with horses or who are traveling specifically to your campground to enjoy your park's amenities, but also those who simply love horses.
This is a great way to increase your reservations and appeal to a wider market.
---
Our thanks go out to two people who were instrumental in putting this article together:
Mary Arlington of the South Dakota, Colorado, and Kansas ARVC organizations (mary@maryarlington.com)
and
Kim Ayers of Leavitt Insurance (kim_ayers@leavitt.com/800-525-2060 ext 4356)
Photos are courtesy of https://www.artilleryridge.com and https://mozingolake.com/stay/equestrian-rv-park
Its All About Satellites is a DIRECTV Authorized Dealer
Call Barry at 800-951-1979 today
if you have questions or would like a quote
on a television system for your RV Park or Campground
©2020 AT&T Intellectual Property. All Rights Reserved. AT&T, Globe logo, DIRECTV, and all other DIRECTV marks included herein are trademarks of AT&T Intellectual Property and/or AT&T affiliated companies. All other marks are the property of their respective owners.