Pack the House with March Madness Marketing Kits from DIRECTV
NCAA March Madness is Coming on CBS & TBS Networks!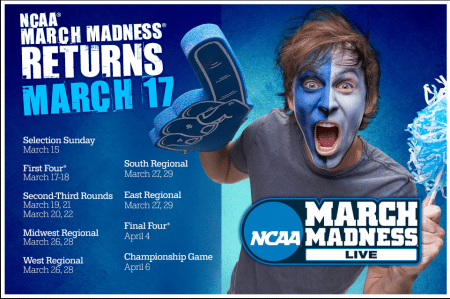 NCAA Basketball has reached the most exciting part of basketball season – tournament time!
Major Conference Tournaments start this weekend and the NCAA Basketball Tournament, best known as March Madness, tips off with Selection Sunday on March 15th. With 67 games over 3 weeks starting on Tuesday March 17th,
Your bar and restaurant customers will want a place to go with their friends to experience all 67 of the March Madness games starting March 17th and to watch the Final Four and NCAA National Championship to be decided on April 4th-6th at Lucas Oil Stadium in Indianapolis. The #1 viewed event in the U.S. is sure to be a great opportunity for your Bar and Restaurant to draw in new customers.
Catch all the action on DIRECTV, CBS and Turner Broadcasting
The NCAA Basketball Tournament will be broadcast on
CBS (Channel 13 in Albuquerque – check listings for your local market),
TBS (Channel 247),
TNT (Channel 245),
and TruTV (Channel 246)
on DIRECTV.
DIRECTV is making March Madness marketing kits available at deeply discounted prices to bars and restaurants.

March Madness Marketing Kits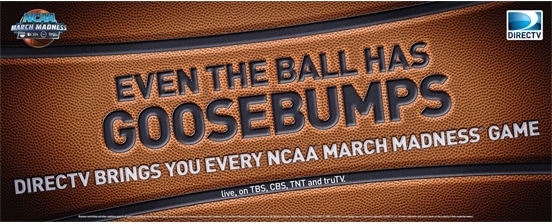 DIRECTV is making sure you can pack the house by letting your customers know they can catch every game of the NCAA Tournament at your Bar or Restaurant. Get March Madness Marketing Kits for your establishment as part of the DIRECTV MVP Marketing program.
You can get Banners, Posters, Tournament Brackets, and more…
For Even more on how to pack the house, read our post on Marketing March Madness at your Bar or Restaurant
Call Barry Today at 800-951-1979 or 505-296-9423
for more info about March Madness at Your Bar or Restaurant