The NHL CENTER ICE Mid-Season Offer
is Now Available on DIRECTV
NHL® CENTER ICE® Mid-Season Offer is available for a limited time
Right now through 3/9/16, new DIRECTV customers subscribing to NHL CENTER ICE as well as existing DIRECTV customers who did not purchase NHL CENTER ICE for the previous season (2014-2015) are eligible to take advantage of this awesome NHL CENTER ICE Mid-Season Offer!
With division titles and playoff spots on the line, this is the best time to catch all the action on ice. NHL Center Ice delivers up to 40 out-of-market hockey matches per week!
Subscribe today and tell your customers to come watch all their favorite action on the ice
Call Barry at 800-951-1979

Take Advantage of the DIRECTV MVP Marketing Program
to Promote the NHL at Your Bar or Restaurant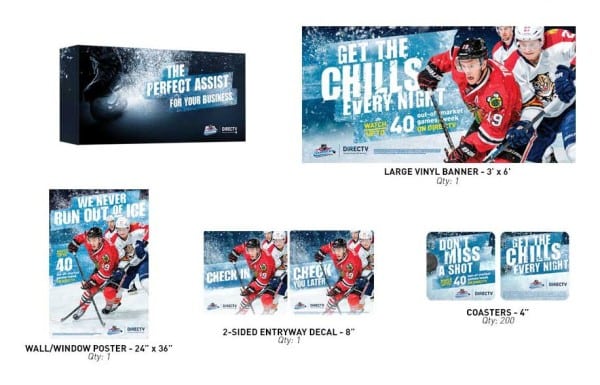 DIRECTV gives you the marketing power you need to promote NHL CENTER ICE at your bar or restaurant. With banners,  posters, coasters, and decals available to help you market the NHL to your customers.
DIRECTV Public Viewing customers will receive a free Promotional Kit and 150 credits to use on DIRECTVMVP.com!
For 2015-16 NHL CENTER ICE Mid-Season pricing, click here.
For the NHL CENTER ICE Mid-Season Profit Calculator, contact us at 800-951-1979.
Dont Have DIRECTV for Your Bar or Restaurant Yet?
Call Barry at 800-951-1979 Today!