Negative online review make you want to scream?
From
mvp.directv.com/businesscircle
by Rieva Lesonsky , August 12, 2016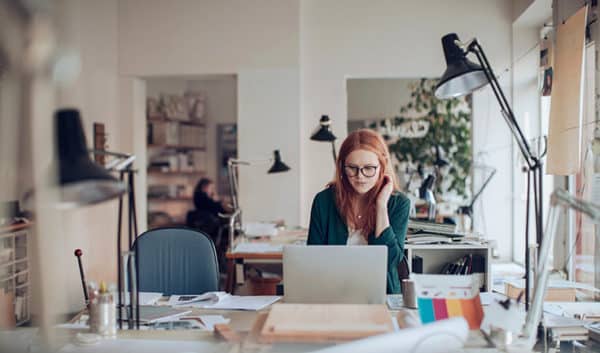 You can protect and even enhance your business's reputation by responding to bad reviews the right way
Online reviews and ratings are becoming increasingly important in customers' decision-making. Fully 90% of customers say their buying decisions are influenced by online reviews—and 86% won't buy from a business with negative reviews. Since online reviews also affect your search engine ranking, negative reviews can have an outsized impact on your business's reputation. Here's what to do when you receive one.
Be proactive
Stay on top of what people are saying about your business by using a service that monitors review sites and emails you real-time alerts of new reviews. This ensures you respond rapidly to negative reviews. ReviewPush (starting at $29/month), ReviewTrackers (starting at $49/month), and Reputology (starting at $25/month) are three to check out.
Be thoughtful
It's natural to get angry when you read a negative online review, but that's the worst possible way to react. Craft a thoughtful response that apologizes for the person's dissatisfaction, expresses a wish to make it right and asks the person to contact you offline. Don't use the same canned response to every negative review; tailor it to the situation for a personal touch.
Take it offline
Never argue about the negative review on a public forum—chances are you will get angry and say something you'll regret. Instead, provide specific information about how to contact you offline, such as posting your business phone number and telling them to "ask for Steve," so the reader won't feel you are hiding behind generalities.
Listen
When the reviewer contacts you, start by apologizing and showing empathy for their situation. Ask them to explain the problem in detail, and give them as much time as they need. Don't try to defend yourself or make excuses.
Work toward a solution
Once the person feels they have been heard out, apologize again and ask them what kind of solution or resolution they believe is fair. This shows you're willing to listen, and will have a better effect than offering a standard response. The customer's idea of what's fair may differ from yours, but unless it's completely unreasonable, do what you need to do to make the person happy.
Deliver on your promises
Once you've agreed on how to resolve the issue, make sure your business delivers! If you mess up twice, you'll just compound the problem. Follow up with the customer after the problem has been resolved to make sure they're happy.
Correct the record
Once you're confident the person is satisfied, ask if they can help you with the negative review. You can ask them to remove the negative review; however, it can be more effective to leave the bad review up with your response and an updated review from the customer explaining how you resolved the issue and how happy they are. This shows you value customers' feedback and will do what it takes to keep them happy.
From bad to worse
What if, despite your best efforts to make things right, the customer won't remove or amend their negative review? You can contact the review site and try to get the bad review removed, but most won't do so unless the review is libelous or defamatory. Read the site's Terms of Service and/or Content Guidelines to see if the review meets their criteria for offensiveness.
Accentuate the positive
If you can't get rid of a bad review, try to negate it with lots of positive reviews. One or two bad reviews have a huge impact on your business if you've only got six reviews; if you've got 100, their effect is minimized. Here are 3 ways to boost the effect of your positive reviews:
Highlight them. On Yelp, reviewers with few Yelp reviews up are often "filtered" out of appearing on your main review page. Your business might have lots of good reviews that are filtered because the reviewers are new to Yelp. If so, post something on your Yelp page directing readers to those filtered reviews.
Get more of them. While you should never outright ask for reviews, you can put decals, signs, or notices around your place of business reminding customers where they can review your company. Link prominently to review sites on your business website so it's easy for customers to click and write a review.
Use multiple review sites. In addition to the biggies like Yelp and Google, claim your business listing on review sites specific to your industry. The more positive reviews you can get on those sites, the less the effect of any negative reviews.
Get help
If a negative review is really hurting your business, consider enlisting the help of SEO experts to push the bad reviews down further in search results and give positive mentions of your business greater prominence. You may even need to enlist a reputation management company to help rebuild your business reputation, but hopefully it won't come to that.
Read and learn
Above all else, use every negative review as a learning experience for your team. Is there a legitimate beef behind the complaint? Bad reviews can do your business a big favor by helping you improve your product or service.
Rieva Lesonsky is CEO of GrowBiz Media, a media and custom content company focusing on small business and entrepreneurship.Follow her on Google+ and Twitter.com.