Looking for European Premier League Football? Its Moved to NBC Sports Network
The #1 Football (or Soccer if you are in the US) league in the world, The European Premier League (EPL), has moved from Fox Soccer Plus to the NBC Sports Network.
So if you are looking for action packed matches featuring Manchester United,  Arsenal, Chelsea or any of your favorite European Premier League teams, tune your DIRECTV receiver to Channel 220.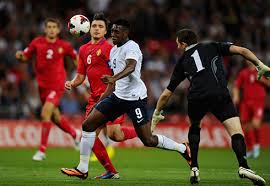 For more information about match times look at your DIRECTV program guide or visit http://www.premierleague.com/en-gb.html
Whatever you call the world's most popular sport, DIRECTV brings you more Football or Soccer than any other provider.

Call 800-951-1979 or 505-296-9423 today
to order DIRECTV for your Home or Business