Help ABQ Seniors with a Silver Horizons Food Donations Box in Your Business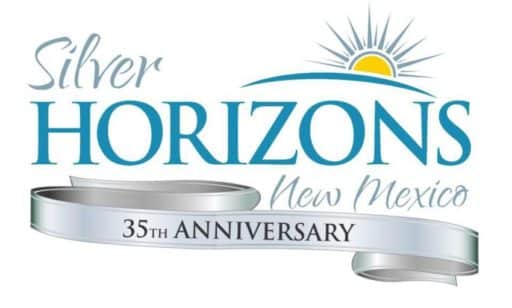 Did you know New Mexico is second in the nation for senior hunger and senior malnutrition?
About 85 percent of Silver Horizons' clients are living on less than $750 a month. Many seniors in our community are struggling to get by on an income of less than $500 per month. Silver Horizons mission is to provide extra help for these extremely low income and at risk seniors in the greater Albuquerque area.
Silver Horizon's senior clients need help with critical basic needs.  Unfortunately, most indicators point to an increasing need as our population continues to age and the number of low-income seniors grows.
How You Can Help
One great way you can help Silver horizons provide for extremely low income seniors in Albuquerque is hosting a food drive at your business. Hosting a food drive is a great team building activity and create connection in your community.
Encourage your customers, employees and youth in your local community to contribute nonperishable food item donations and unopened and unused personal hygiene items and pet products including:
Canned food items
Dry food items (such as cereal, rice, pasta, etc.)
Toilet paper
Toothpaste / Toothbrushes / Floss
Hand and bar soap
Dish soap
Combs and brushes
Shampoo and conditioner
Body wash
Wet and dry dog food
Wet and dry cat food
Kitty litter
Some Ideas to Boost Donations for Your Food Drive
Hold a contest 
Hold a contest for your customers with the customer with the most donations getting a gift certificate
Hold a contest for your employees. The person or team of employees with the most donations getting a prize
Hold a contest for youth in your neighborhood – the team with the most donations gets a prize
I'm Interested in Learning More About Hosting a Food Drive
Please email Lucretia at Silver Horizons –  lucretiasarlo@yahoo.com 
or Call 505-884-3881 Today

Don't Have a Storefront to Place a Food Drive Box In
If you don't feel like you have the foot traffic in your business to host a food drive but you want to help the seniors in our community please bring your donations to Its All About Satellites at 10415 Comanche St NE Albuquerque, NM 87111
For directions call Barry at 800-951-1979
Other Ways You Can Help Seniors in Our Community
Silver Horizons is hosting Strikes for Seniors Fun Bowl on Sunday March 12th at Isleta Fun Center.
Register as an individual bowler.
Sponsor a team.  A team of employees. A team of youth in your community. A team of seniors.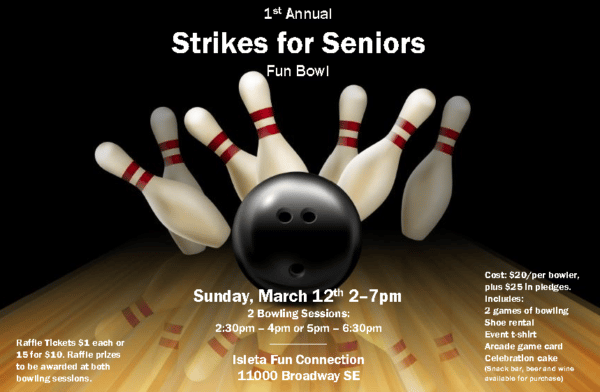 Sunday, March 12, 2017 – 2:00 p.m. to 7:00 p.m.
Isleta Fun Center, 11000 Broadway SE, Albuquerque
Proceeds from this special event help extremely low-income seniors meet basic needs, have access to nutrition, and maintain a decent standard of living.
For more information about Strikes for Seniors CLICK HERE
http://silverhorizons.org/strikes-for-seniors/
For more information about Silver Horizons, their mission to Help ABQ Seniors, and how you can help
Visit SilverHorizons.org today
or visit their Facebook page – https://www.facebook.com/SilverHorizonsNewMexico/