Happy Thanksgiving!!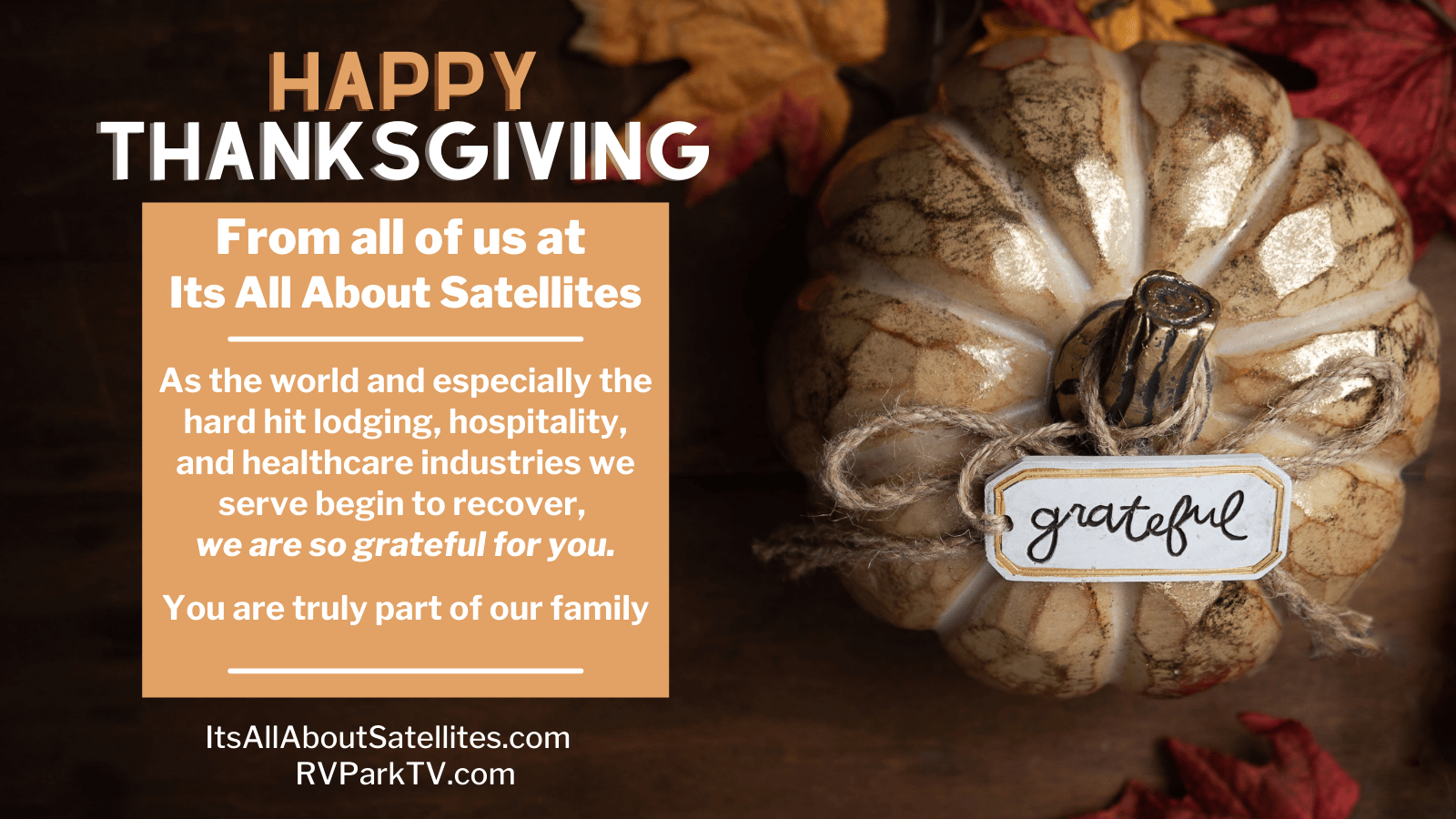 2020 and 2021 have been especially tough for the industries we serve.
The Lodging, Hospitality, and Healthcare industries have been hit hard by the pandemic and its aftermath.
We are so grateful that you are starting to see recovery beginning for your businesses and we are thankful that you are part of our family!
In 2022 and beyond we will continue to serve you with fanatical customer service and an evolving and improving group of products to make your businesses more profitable and just more fun to be in.
If you need a new TV system, Broadband Internet, Wi-Fi Networks, or Digital Signage installed before the end of 2021, Call Barry or Ted at 800-951-1979