FREE HBO Preview on DIRECTV June 19-22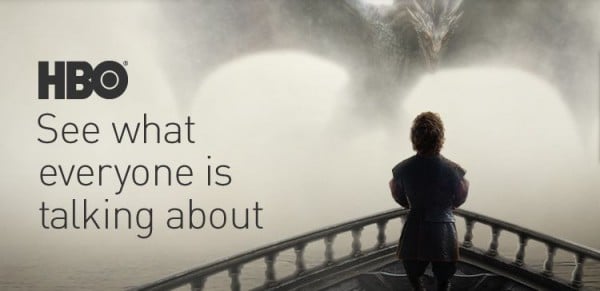 HBO – America's most popular premium network
This FREE Preview of HBO on DIRECTV is your chance to finally see Game of Thrones®, Girls®, and a catalog of other critically acclaimed original series. HBO delivers huge selections of the biggest big-screen hits, documentaries, sports, and more. It's no wonder why entertainment lovers crave HBO®.
Join them for a FREE preview of 10 channels of HBO®—from the cutting-edge programming of HBO Signature® to the kid-friendly shows of HBO Family®—it's all at your fingertips.
The FREE preview of HBO will feature Sunday's season two premiere of True Detective, which will air at 9 p.m. ET on HBO. In addition, the series debut of Ballers, a football comedy starring Dwayne Johnson, will air on HBO at 10 p.m. ET on Sunday.  HBO will also premiere Gone Girl, the Ben Affleck murder mystery, at 8 p.m. ET on Saturday.

Dont Have DIRECTV Yet?
Call 800-951-1979 today to subscribe
or CLICK HERE