Don't Have NFL Sunday Ticket
for Your Bar or Restaurant Yet?
Never Fear. The Mid-Season offer from DIRECTV is here.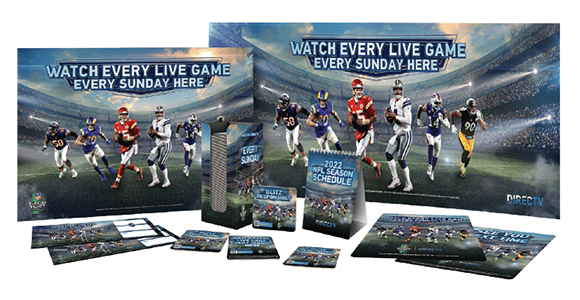 Starting October 30th, 2022
You Can Get NFL Sunday Ticket
for your Bar or Restaurant for
– Half Off!
Call 800-951-1979 Today
for Pricing and More Information
Don't forget to visit our website every week for a complete schedule of all the NFL Sunday Ticket games on DIRECTV.
---
We Also Have Exciting News About ESPN+ for Business
For Our All Commercial & Hospitality Customers!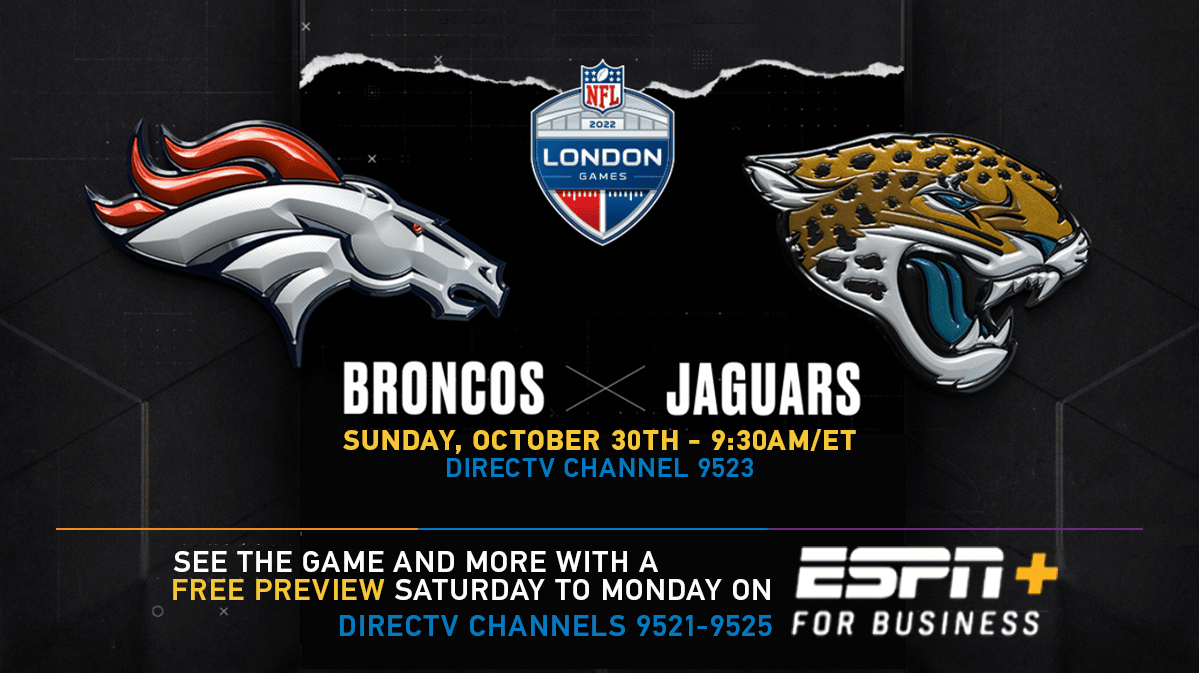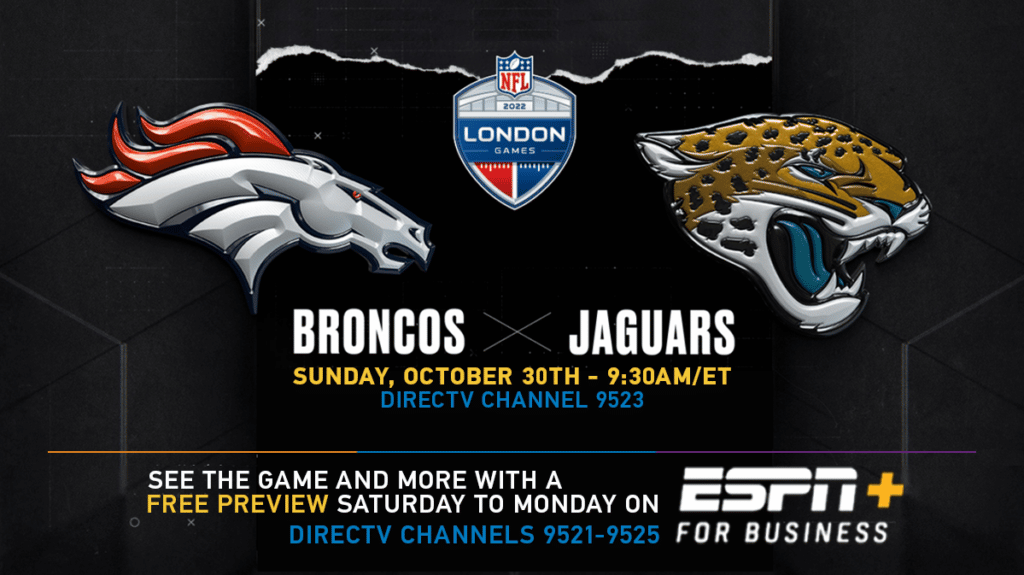 Are you an Its All About Satellites
DIRECTV FOR BUSINESS
or DIRECTV Hospitality customer?
This weekend our commercial customers will get a free preview of ESPN+ for Business! From Saturday October 29th at 6:00 AM ET to Tuesday November 1st at 6:00 AM ET you can tune into channels 9521 to 9535 to catch all the action on ESPN+.
That also includes the Broncos vs Jaguars game from London on Sunday at 9:30 AM ET!
With ESPN+, you can provide your customers with thousands of live events from the best leagues and biggest tournaments in the world. Up to 12 live events every month.
Exciting content including: Soccer. Combat Sports. College Sports. Baseball. Tennis. Golf. More. 
Don't Have DIRECTV for your business yet?
Call 800-951-1979 Today!
©2022 DIRECTV. DIRECTV and All other DIRECTV marks are the trademarks of DIRECTV, LLC.