Free Previews HBO, STARZ, Cinemax and Showtime on DIRECTV  Starting June 14
Free DIRECTV Preview of HBO, STARZ, Encore and Cinemax
You can catch FREE previews on DIRECTV of all 10 channels of HBO, 15 STARZ & Encore channels, and 8 Cinemax channels from June 14-17.
HBO, STARZ, Encore and Cinemax can be found on channels 501-542.
The featured movies & original series for the weekend are:
The Dark Knight Rises on HBO
True Blood (season premier) on HBO
Magic City (season premier) on STARZ
Snow White and the Huntsman on Cinemax
You can literally watch hundreds of movies and original series for free on HBO, STARZ, Encore and Cinemax this weekend only.
FREE DIRECTV Preview of Showtime
Showtime, channels 545-558 on DIRECTV, will have its FREE preview on the following weekend – June 21-23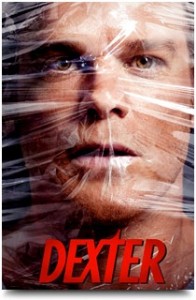 Showtime will have 2 original series premieres, 2 new movies and a Championship Boxing card that they will be featuring for the weekend:
People Like Us
The Help
Dexter (season 7 premier)
Homeland (season 2 premier)
Malignaggi vs Broner Championship Boxing on 6/22
for the WBA Welterweight title
The Showtime free preview will give you the chance to watch the most talked about movies, original series, and sporting events.
If you already have DIRECTV, enjoy your free previews and refer your friends to Its All About Satellites. Your friend will get $100 in bill credits off their new DIRECTV package and You will get $100 in bill credits off your current DIRECTV package.
Click Here for Details of the DIRECTV Refer-a-friend program.
If you don't have DIRECTV yet, take a look at the DIRECTV Triple Savings Event to find the package that fits your viewing, then give us a call at 505-296-9423 or 800-951-1979
or Click on the Button Below to Order DIRECTV Now