Thursday Night Football is on
Amazon Prime Video this year!

As most football fans have heard by now, Thursday Night Football is only available on Prime Video. If you are going to watch it at home, you need to subscribe to Amazon Prime.
Thursday Night Football for Bars and Restaurants
For Bars, Restaurants, and other businesses, you have another option. If you subscribe to a DIRECTV package that includes ESPN, the Amazon Prime Video Thursday Night Football will be available for FREE on channel 9526.
Here is the schedule for 2022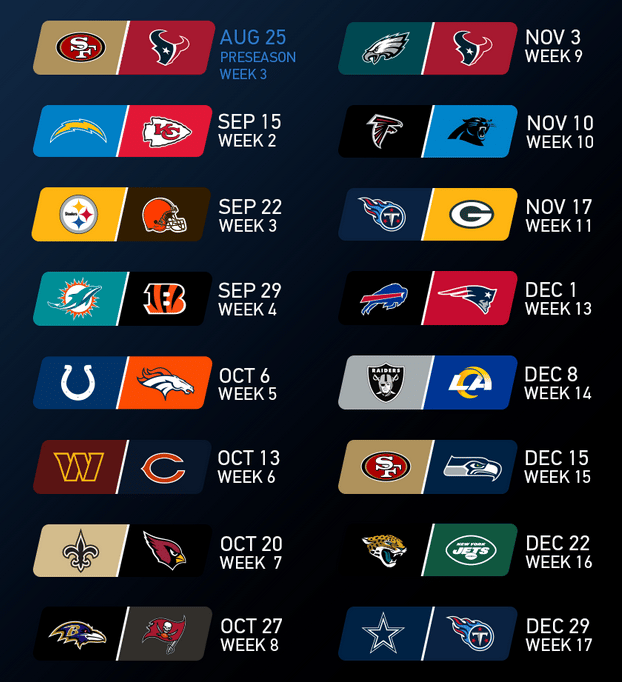 If you don't have DIRECTV yet,
call us today at 800-951-1979

©2022 DIRECTV. DIRECTV and All other DIRECTV marks are the trademarks of DIRECTV, LLC. All other marks are the property of their respective owners.