Are You One of Our Hospitality Customers?
Wondering what channels the MLB Wildcard games
will be broadcast on?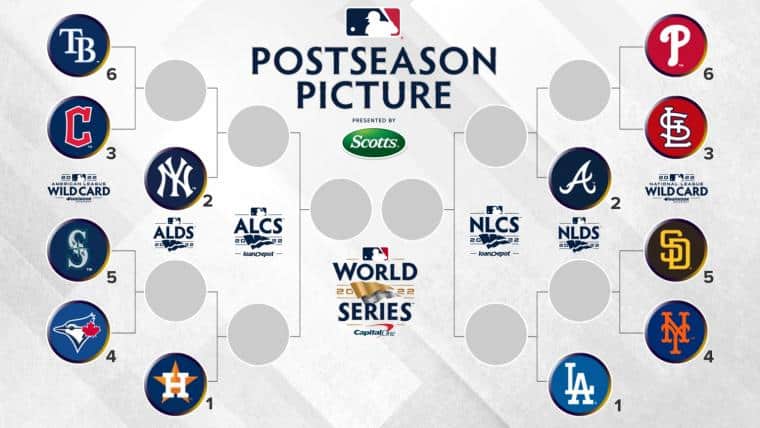 The MLB Playoff Wildcard Games scheduled for October 7-9
can be found on these channels on DIRECTV
This postseason MLB will debut an expanded and reformatted 12 team postseason schedule. It all starts with the Wild Card games. ESPN, ESPN2, and ABC will televise the 2022 MLB Wild Card Series beginning Friday October 7th with the first game airing at 12:00 Noon PM Eastern.
The AL wild card will feature the Toronto Blue Jays hosting the Seattle Mariners and the Tampa Bay Rays playing at the Cleveland Guardians. In the NL, the Cardinals will be hosting the Phillies while the Mets will welcome the Padres.
You can find the schedule for those games here. Reminder, all times are eastern and Sunday games are if necessary.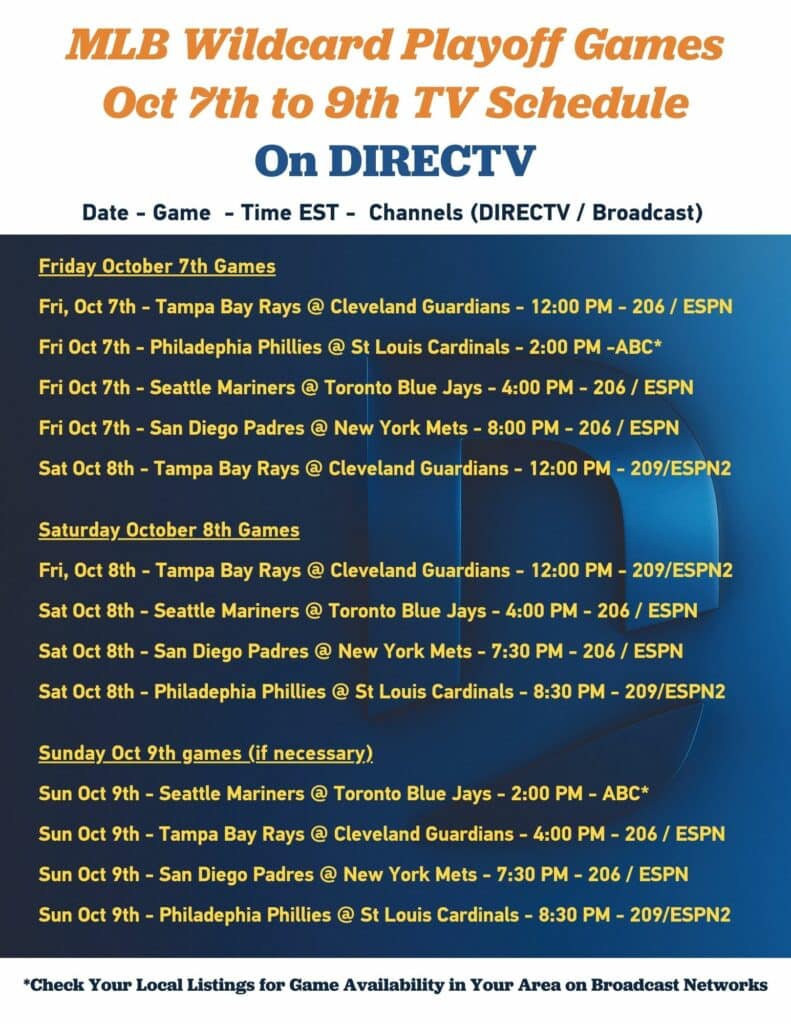 Don't have DIRECTV for your Bar, Restaurant or Business Yet?
Call Us at 800-951-1979 Today for more information
©2022 DIRECTV. DIRECTV and All other DIRECTV marks are the trademarks of DIRECTV, LLC.
All other marks are the property of their respective owners.