TV for RV Parks and Campgrounds
– RV Park TV Systems Just Got Even Easier in 2021
The DIRECTV COM3000 Headend from Technicolor,
is making Your New RV Park TV System easier
In a world that is getting more and more complicated, Its All About Satellites and DIRECTV are working to make it simpler for you when it comes to RV Park TV Systems and Programming.
No more cable TV converter boxes.

No more complicated, space consuming TV systems that require large capital expenditures.

No being forced by cable company to give up control of your RV Park TV system infrastructure.

No expensive TV programming packages that require you to take premium packages

The COM3000 Headend from DIRECTV is a perfect RV Park TV System solution

The COM3000 works on the existing cable plant in your park without the need for a converter box or set top receiver so you don't have the hassle of the converter boxes & remotes or the substantial additional costs of new fiber being run.
More Channels in Less Space – up to 138 Channels in just 3 RU of Rack Space
Save Energy – Just 225W of power consumption – 37% less than DISH SMARTbox
Remote Management – Access system via web interface
Half the Price of a COM1000 headend and comparable to DISH's SMARTbox
Programming packages from just 2.49 per unit per month
Are Cable TV Converter Boxes Becoming a Costly Headache for Your Park?
One of the biggest concerns RV park and Campground owners expressed to us about your TV systems at the industry conferences was the requirement from cable TV companies for you to distribute converter boxes to each camper that wants to use your TV system.
We were told that having to pass out converter boxes
Cost you and your staff time signing them out and back in
Cause headaches for you and your staff answering questions
and helping guests hook up the boxes

Cost you as the park owner money when converter boxes are not returned
What if You could Just Say No to Converter Boxes?
Its All About Satellites has HD TV systems available that require no converter boxes including the Technicolor COM3000 HD/4K headend system from DIRECTV.
We can even STREAM TV programming through your Wi-Fi network, so your campers (and staff) can access TV on any internet connected device.
Promote Your Park Amenities with the COM3000 Welcome Screen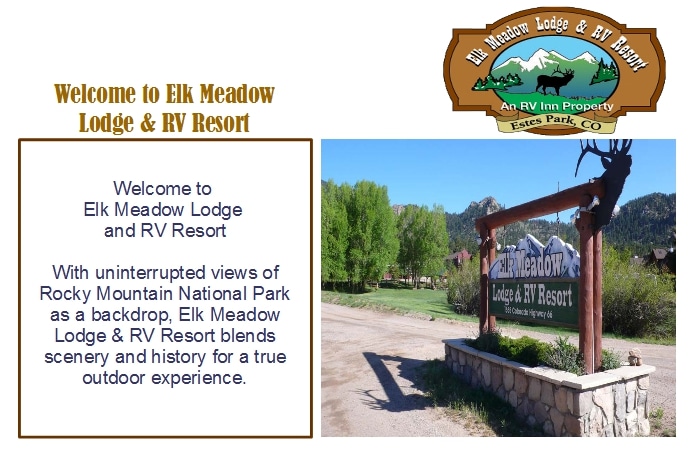 The COM3000 Welcome Screen gives you a community channel where you can easily promote park amenities and provide your campers with vital information such as COVID Safety information and park maps.
You can also insert local programming (produced in-house or by Its All About Satellites) such as ads for your local pizza place, restaurants, dog grooming, and local attractions. The locally inserted programming is a static pages (a photo or graphic) and you can rotate multiple images on a single channel.
100% Financing Available for Your New RV Park TV System

We have financing available for 100% of the cost of your system. You can even roll other improvements to your park into one easy payment.  If you want to lease your next system, our programs may allow you to do that as well. Call us today!
Call 800-951-1979 Today
For more information on TV Systems
and TV Programming Packages
for Your RV Park or Campground

©2021 AT&T Intellectual Property. All Rights Reserved. AT&T, Globe logo, DIRECTV, and all other DIRECTV marks contained herein are trademarks of AT&T Intellectual Property and/or AT&T affiliated companies. All other marks are the property of their respective owners.