TV for Hotels – The COM2000 Welcome Screen
In just 2 years, the COM2000 Pro:Idiom HD Headend from Technicolor has already become the standard for hotel television systems.
This plug and play hotel television system has revolutionized the industry by:
decreasing the size of a 48 channel headend to just 3U of rack space
cut the power consumption to just 225 watts,
provided an on-screen program guide,
and increased capabilities for the hotel
ALL for less than half the price of the previous generation of hotel headend technology.
The COM2000 is able to be managed and monitored remotely over the internet or local network using a simple web-browser based interface.
In addition to Pro:Idiom encryption, the COM2000 is also compatible with the Samsung LYNK™  server to provide LYNK encryption to protect HD content from piracy.
The COM2000 Welcome Screen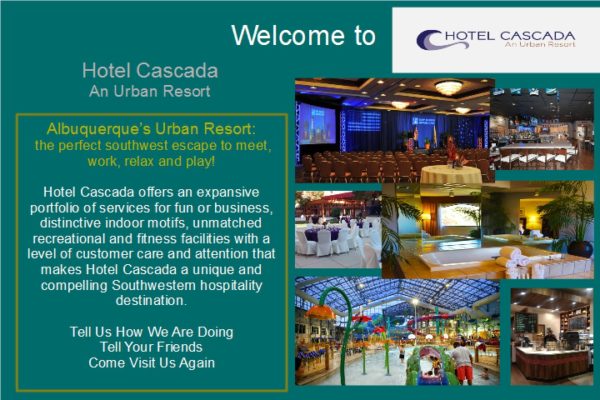 One of the capabilities of this powerful headend system that few hotels are taking advantage of is the ability to provide your guests with a Welcome Screen Channel.
With the COM2000 Welcome Screen you use a single QAM Channel to promote amenities in your hotel, inform guests of events, post restaurant menus and hours, and even host revenue producing for local businesses.
On the COM2000 Welcome Screen channel you can utilize up to 10 static images rotating every few seconds to better inform your guests and promote your hotel.
How to Create Your COM2000 Welcome Screen Content
The static images for your COM2000 Welcome Screen can be easily created using Microsoft Powerpoint and then saving as a 720×480 pixel .BMP image. Your TV for Hotels dealer can then help you insert the images in the system or train your IT staff to install the images.
Here are a few examples of what can be included: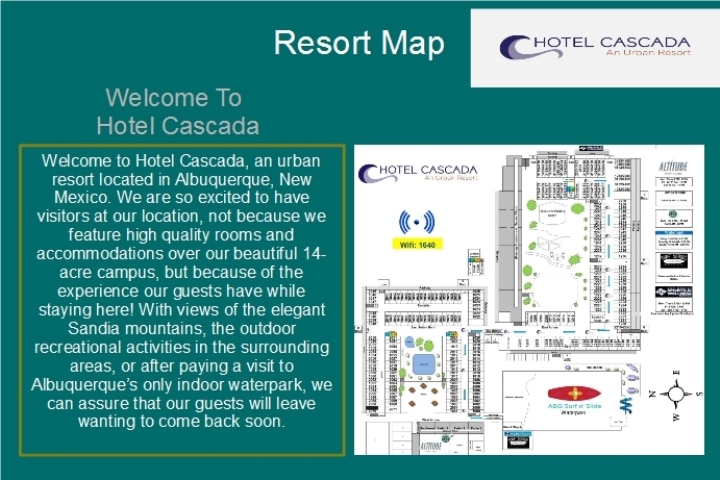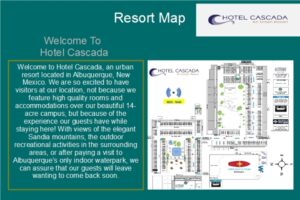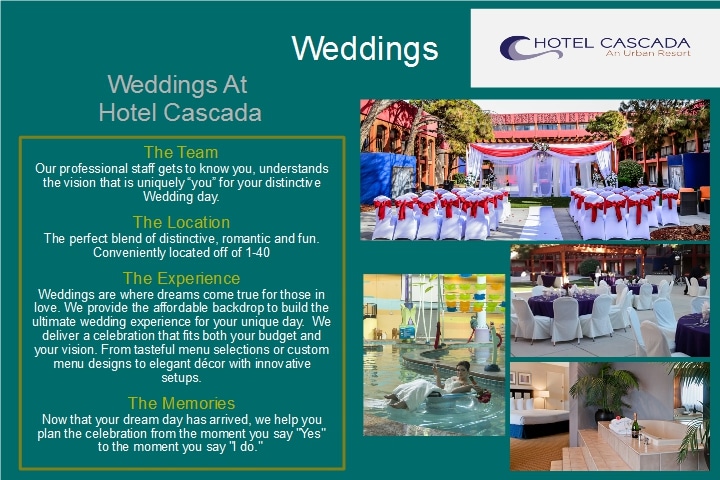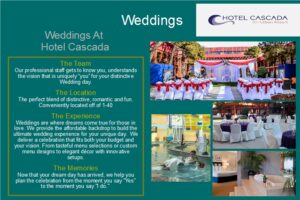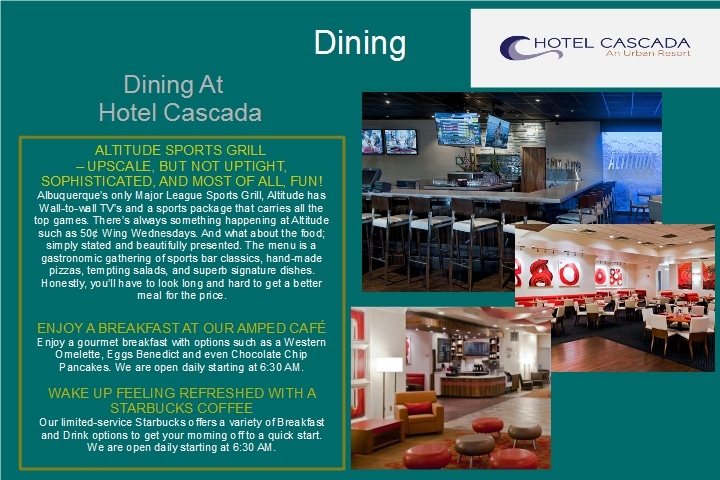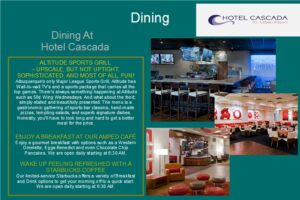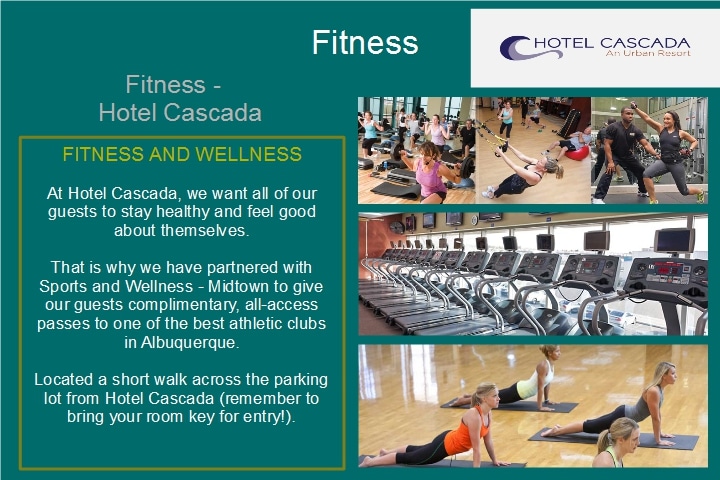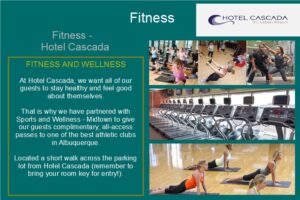 In the fast paced Hotel industry where time is of the essence, we want to make utilizing the COM2000 Welcome Screen channel simple and easy for our customers. Towards that end we have staff on hand that can help you create the content for your images, the images themselves and install the images on the system. Contact Barry at Its All About Satellites for more information and pricing on this service.
COM2000 NAS Support
For hotels that would also like to include a video channel that promotes their amenities and services, the COM2000 has NAS support so your property can store a video on an inexpensive NAS server, in many cases under $150, that plays continuously on a QAM channel.
Don't Have a COM2000 Hotel Television System Yet?
Call Barry at 800-951-1979 Today