Lobos and Aggies for Punch Their Ticket For March Madness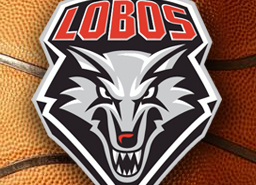 Congratulations to the UNM Lobos and NMSU Aggies for winning their respective league tournaments and earning an invitation to the 2013 NCAA Men's Basketball Tournament.
The Lobos, 29-5 on the season and a #3 seed in the West bracket this year, will begin play against Harvard on Wednesday in Salt Lake City. They will be playing in their 3rd NCAA Tourney in the past 4 years.
The Aggies, a #13 seed in the Midwest bracket, will open the tourney against St Louis on Wednesday in San Jose.
5 Teams from the Lobos Mountain West Conference made the tournament this year. The Aggies were the only team invited from the WAC.
Catch All the Madness on DIRECTV
The NCAA Basketball Tournament, better known to fans as March Madness, will begin on Tuesday, March 19th and continue through the National Championship Game on April 8th.
You can catch all the exciting basketball action in HD on DIRECTV. Game will be shown on CBS (Channel 13 on DIRECTV in Albuquerque), TNT (Channel 245 on DIRECTV), TruTV (Channel 246 on DIRECTV, and TBS (Channel 247 on DIRECTV).
Complete NCAA Tournament Schedule
All times are p.m. and EDT.
PLAY-IN GAMES
Tuesday
North Carolina A&T vs. Liberty, 6:40 (truTV)
Middle Tennessee vs. Saint Mary's, 9:10 (truTV)
Wednesday
LIU-Brooklyn vs. James Madison, 6:40 (truTV)
Boise State vs. La Salle, 9:10 (truTV)
FIRST-ROUND GAMES
Thursday
Valparaiso vs. Michigan State in Auburn Hills, Mich., 12:15 (CBS)
Bucknell vs. Butler in Lexington, Ky., 12:40 (truTV)
Wichita State vs. Pittsburgh in Salt Lake City, 1:40 (TBS)
New Mexico State vs. Saint Louis in San Jose, 2:10 (TNT)
Memphis vs. Saint Mary's/Middle Tennessee in Auburn Hills, Mich., 2:45 (CBS)
Davidson vs. Marquette in Lexington, Ky., 3:10 (truTV)
Southern vs. Gonzaga in Salt Lake City, 4:10 (TBS)
Oregon vs. Oklahoma State in San Jose, 4:40 (TNT)
North Carolina A&T/Liberty vs. Louisville in Lexington, Ky., 6:50 (TBS)
South Dakota State vs. Michigan in Auburn Hills, Mich., 7:15 (CBS)
Belmont vs. Arizona in Salt Lake City, 7:20 (TNT)
California vs. UNLV in San Jose, 7:27 (truTV)
Missouri vs. Colorado State in Lexington, Ky., 9:20 (TBS)
Akron vs. Virginia Commonwealth in Auburn Hills, Mich., 9:45 (CBS)
Harvard vs. New Mexico in Salt Lake City, 9:50 (TNT)
Montana vs. Syracuse in San Jose, 9:57 (truTV)
Friday
Albany vs. Duke in Philadelphia, 12:15 (CBS)
Mississippi vs. Wisconsin in Kansas City, Mo., 12:40 (truTV)
Temple vs. North Carolina State in Dayton, Ohio, 1:40 (TBS)
Pacific vs. Miami in Austin, 2:10 (TNT)
Cincinnati vs. Creighton in Philadelphia, 2:45 (CBS)
Boise State/La Salle vs. Kansas State in Kansas City, Mo., 3:10 (truTV)
LIU-Brooklyn/James Madison vs Indiana in Dayton, Ohio, 4:10 (TBS)
Colorado vs. Illinois in Austin, 4:40 (TNT)
Florida Gulf Coast vs. Georgetown in Philadelphia, 6:50 (TBS)
Iona vs. Ohio State in Dayton, Ohio, 7:15 (CBS)
Villanova vs. North Carolina in Kansas City, Mo., 7:20 (TNT)
Northwestern State vs. Florida in Austin, 7:27 (truTV)
Oklahoma vs. San Diego State in Philadelphia, 9:20 (TBS)
Iowa State vs. Notre Dame in Dayton, Ohio, 9:45 (CBS)
Western Kentucky vs. Kansas in Kansas City, Mo., 9:50 (TNT)
Minnesota vs. UCLA in Austin, 9:57 (truTV)
Call 505-296-9423 or 800-951-1979 Today
To Order DIRECTV for your Home or Business