Congratulations to our Field Services Manager Armando Lopez!!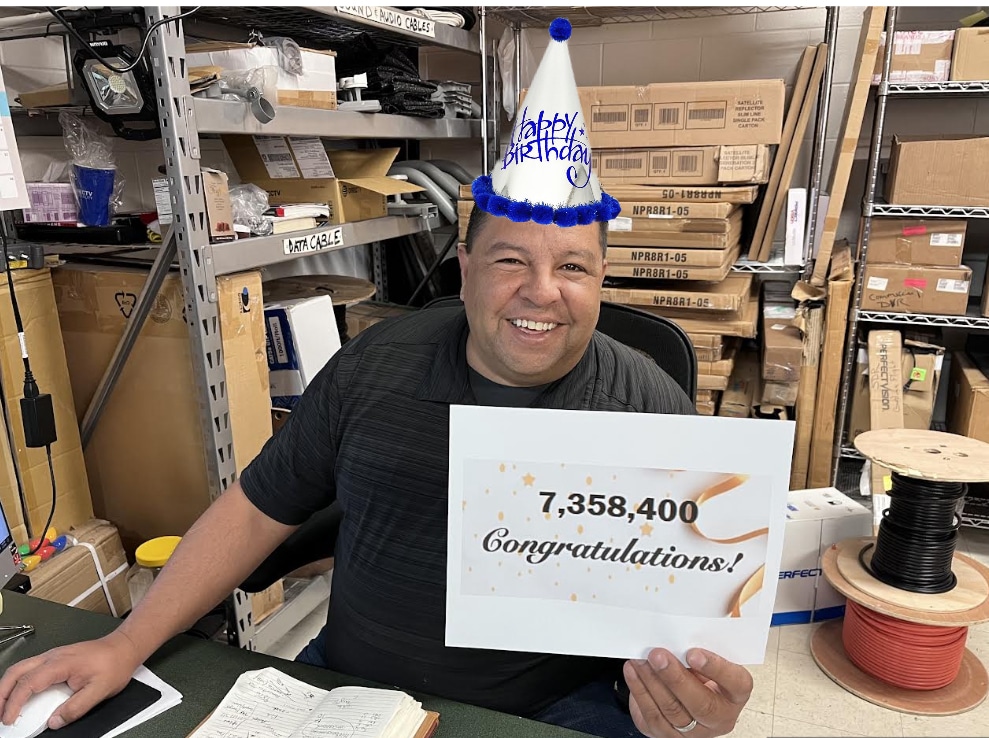 In the past week our Field Services Manager Armando Lopez has reached several huge milestones.
#1, he celebrated a birthday last Wednesday
#2 – he had his 14th anniversary with Its All About Satellites.
Ted Maes, our National Sales Manager, calculated the minutes that Armando has been with our company. OVER 7 Million!!  Whats a few million minutes when you are having this much fun. Ted also "photoshopped" the birthday hat on Armando since he was home celebrating with his wife and their two beautiful daughters on his birthday.
Thanks for all you do to make this company great Armando and here is to the next 7 million minutes!!!
From all of us at
Its All About Satellites
and RVParkTV.com